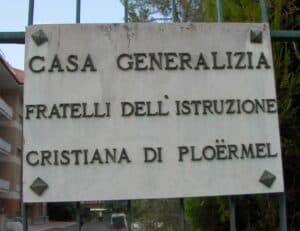 La prochaine session du Conseil général aura lieu du 15 septembre au 7 octobre 2022 à Rome.
Au cours de ce conseil, se déroulera la première rencontre de Supérieurs majeurs "en présentiel" depuis celle de 2019 à Portugalete, Espagne
The next Session of the General Council will take place from 15th September to 7th October 2022 in Rome.

During this Council, the first meeting of Major Superiors will be lived "face-to-face" since that of 2019 in Portugalete, Spain.
La próxima sesión del Consejo General tendrá lugar del 15 de septiembre al 7 de octubre de 2022 en Roma.
Durante este Consejo se celebrará el primer encuentro de Superiores Mayores "presencial" desde el de 2019 en Portugalete, España.