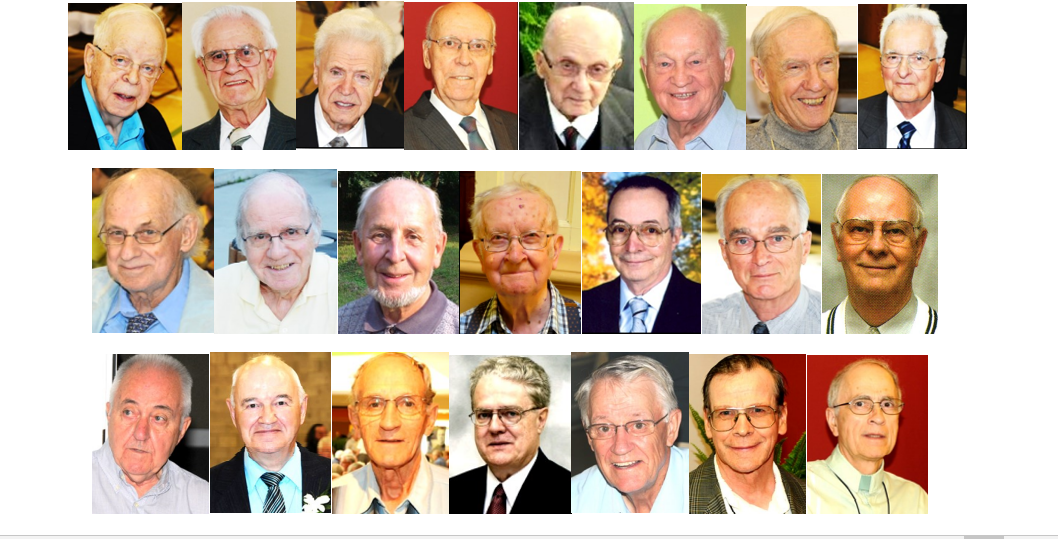 In transhumance, like Shepherds – or Wise men – who will join a new promised land! The 22 Brothers of the Infirmary of the Mother House of La Prairie, Quebec, took the road from January 10th to 14th. They will join the large Inter- Congregations Community – La Salle, St-Gabriel, La Mennais… – at Residence De-La-Salle in Laval. "Together they have accumulated almost Seventeen Centuries of Religious life dedicated to Education, Service and Love," said Bro Mario Houle, Provincial of Canada-USA-Mexico. These Brave, Joyful and Magnificent elders will go away like Missionary Disciples, demonstrating an availability and openness that has never slowed down."
Located on the top floor of Jean de la Mennais Secondary School, which the Secular Corporation will own in 2025, the Infirmary of the Mother House of La Prairie is one of the evolutions to be taken into account about which the Province Jean de la Mennais wondered. Various scenarios were considered: Construction, Delegation, etc. A visit to the De-La-Salle Residence owned by the Brothers of the Christian Schools, located at 300, Chemin du Bord-de-l'Eau in Laval, allowed us to decide. The Residence is able to accommodate all the Brothers of the present Infirmary in perfectly adapted conditions.
Let us go to meet these 22 Brothers whose portraits have been elaborated finely and delicately by Bro Mario Houle. We do not resist the pleasure of sharing the Letter addressed by him in this regard. Let us start!
Read the portraits of the 22 Brothers: click below
Let us discover the new Residence of the Brothers
Residence Photos by Bro Claude Gélinas