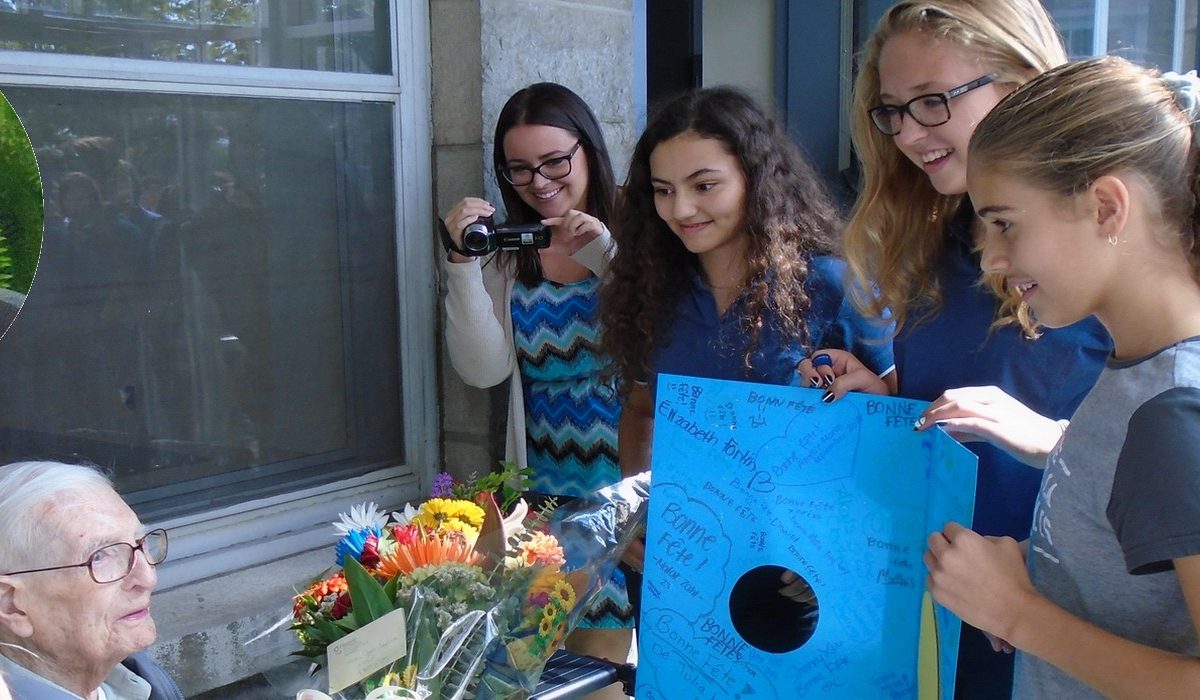 He is the 10th Centenarian of the Congregation who has just celebrated his 100th anniversary of his birth at "La Prairie", surrounded by numerous "admirers". For to reach 100 years of age is nevertheless an exploit even today.
Here is what Bro. Mario , Provincial, said: "He is still solid, very alert, and he appreciated a lot the numerous visits and gestures of affection that he received throughout the day. On Tuesday, his Confreres of the Infirmary underlined his exploit and, on Wednesday, it was the turn of the Community of the Mother-House with guests and members of his family."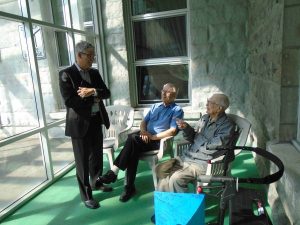 Mr Richard Myre, Headteacher of Jean de la Mennais School, La Prairie, offers his wishes to the Jubilarian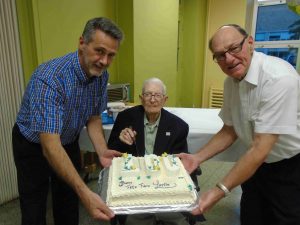 Bro. Mario Houle; Bro. Lortie; Bro. Hervé Lacroix, Director of the Mother-House.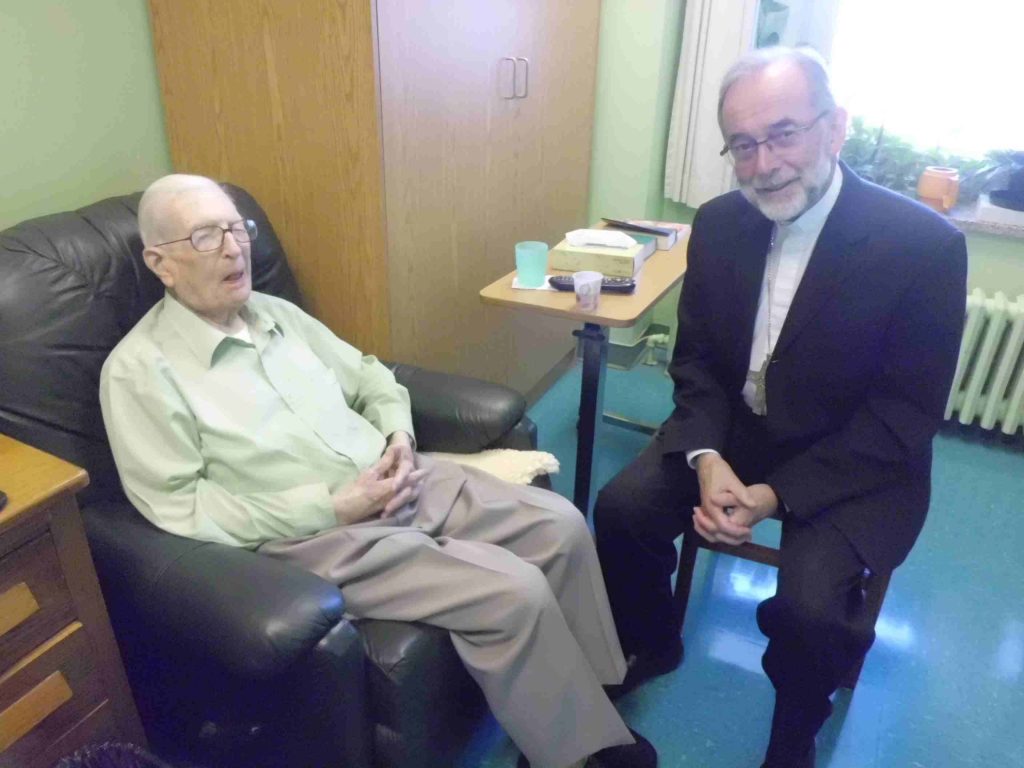 Meeting of Brother Raymond Lortie with Msgr Lionel Gendron, an Old Boy of the School headed by Brother Raymond Lortie.