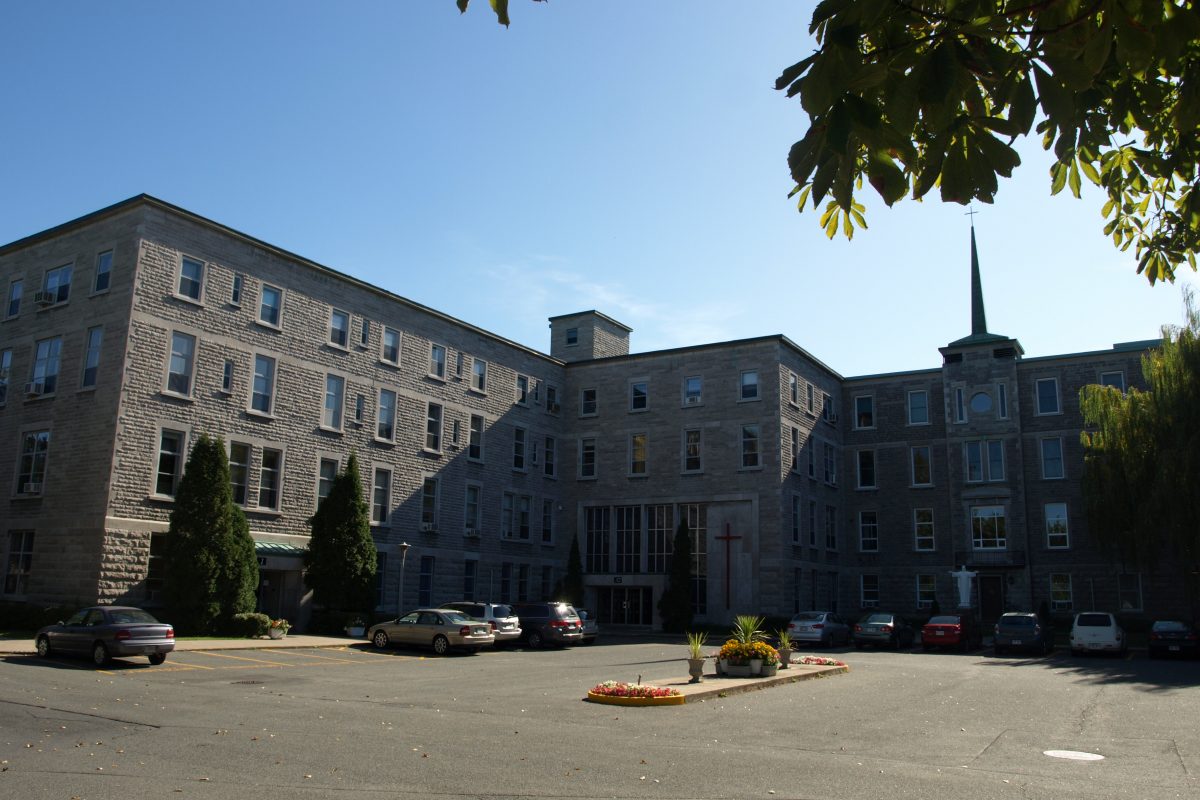 Legend photo. Entrance of the Mother House at LA Prairie. The Infirmary Community is on the last floor.
Bro Marcel Hébert, the dean of the Congregation, was born in Verdun, Quebec, on 26th May, 1917. He entered the Juniorate at La Prairie on 3rd May the, 1930 and the Novitiate, on 8th September, 1933. He did his perpetual profession on 3rd July, 1939.
Mathematics teacher he was very appreciated by his pupils. He taught for a decade at St Stanislas College -ESSS-of Montreal and then at the Teacher Training Colleges of La Prairie and Saint-Lambert- Eulalie-Durocher.
He was also the headmaster at Cowansville and at Ville Laflèche. He worked for about twenty years in the field of educational books and magazines published by the Brothers.
After living at the Mother House of La Prairie for almost 30 years, he joined the community of the infirmary since 2011.
He will be 100 years old on May 26th of this year.
Thanks to Bro Merville Gagnon and Jacques Lemire