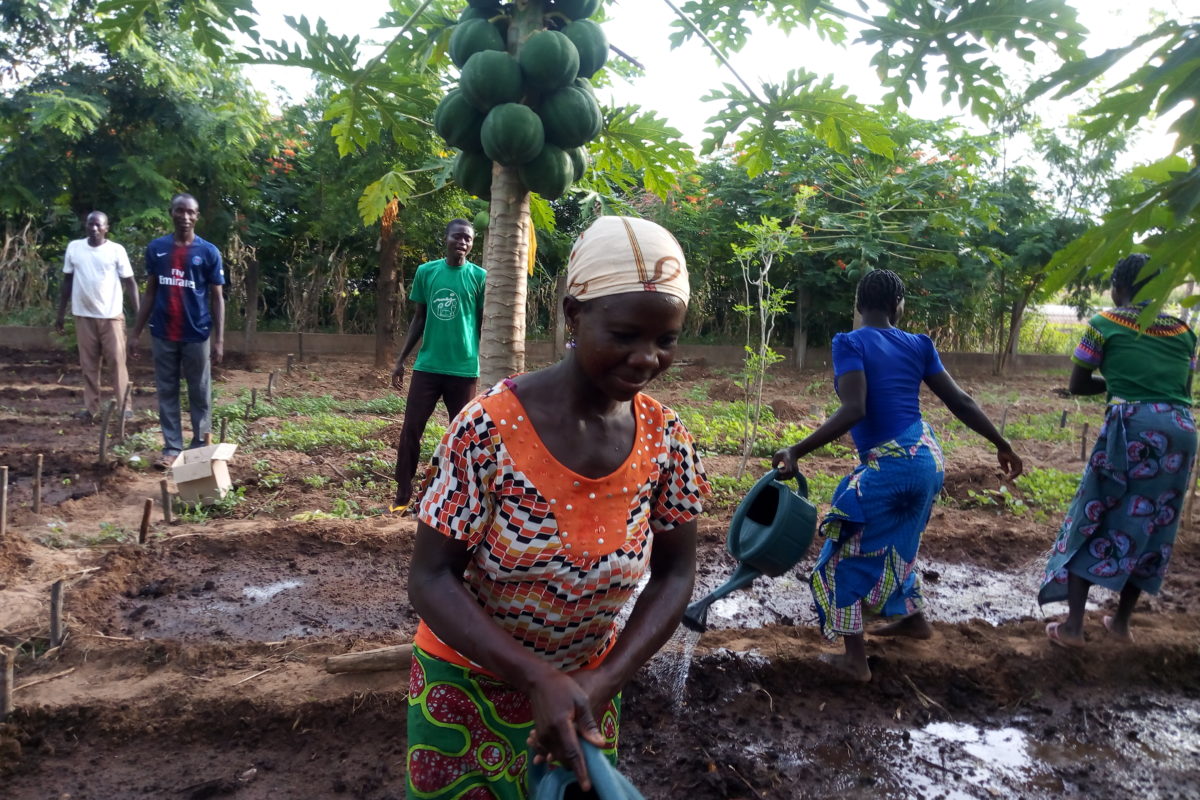 Practising harnessed culture, making and using natural pesticides, developing plantations and agroforestry, caring for animals, but also developing complementary resources for the home, these are many significant actions.
For 37 years now, the Tambimong Rural Animation Center Ogaro – CARTO- has been founded in Togo. Led by the Brothers of Christian Instruction, CARTO wants to participate in rural development. It is directed by Bro. Jules TONE ..The Centre was created with the Brothers, in 1982, on Mgr. Hanrion's initiative, then Bishop of Dapaong, in the North of Togo, in the Eastern part of the Savannas, in the region of Ogaro. At that moment, no structure of development existed in this Northeastern part of Togo.
Noting that, as a result of uncontrolled deforestation, the natural environment was rapidly disappearing and soil erosion was increasing year by year, CARTO felt the need to sensitise and train rural farmers.
For two years, the Centre has been welcoming young peasant couples who have already settled in agriculture or want to do so. Many have tried the experience of working in foreign countries to try to get out of the difficulties they knew in the village. Disappointed by the problems encountered: distance from the family, often exploited in difficult work, poorly paid, even cheated, these young people see that it is better to acquire a training that allows them to work in the village.
The action of the C.A.R.T.O comes according to three strength ideas: training, education and action. The agricultural techniques aim at developing a long-lasting agriculture, to learn of better agro-ecological practice, emphasise agroforestry – plantation, humus, management of the forest, the breeding and the ecological truck farming.
As a supplement to these professional aspects, all the dynamics of social advancement include the elimination of illiteracy, the research for additional activities in particular for the women and that can generate new income – small businesses, sewing, cooking-, family education and taking of responsibilities in the organisation of the village.
+ More information and contacts on the new web site of the CARTO: www.cartogaro.org
+ Numerous solidarity actions were organised these last decades by the Association "Ogaro's Friends". Contact: Bro François Le Goff: ffrancoislegoff39@gmail.com