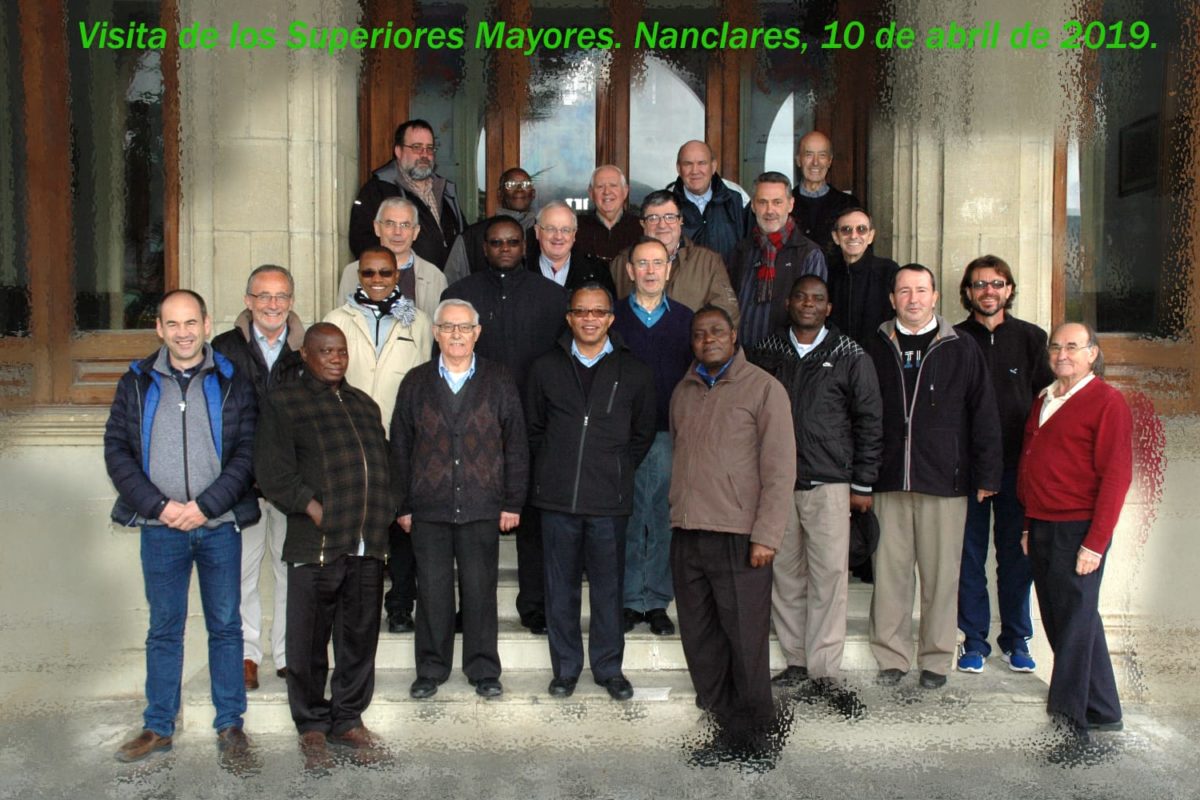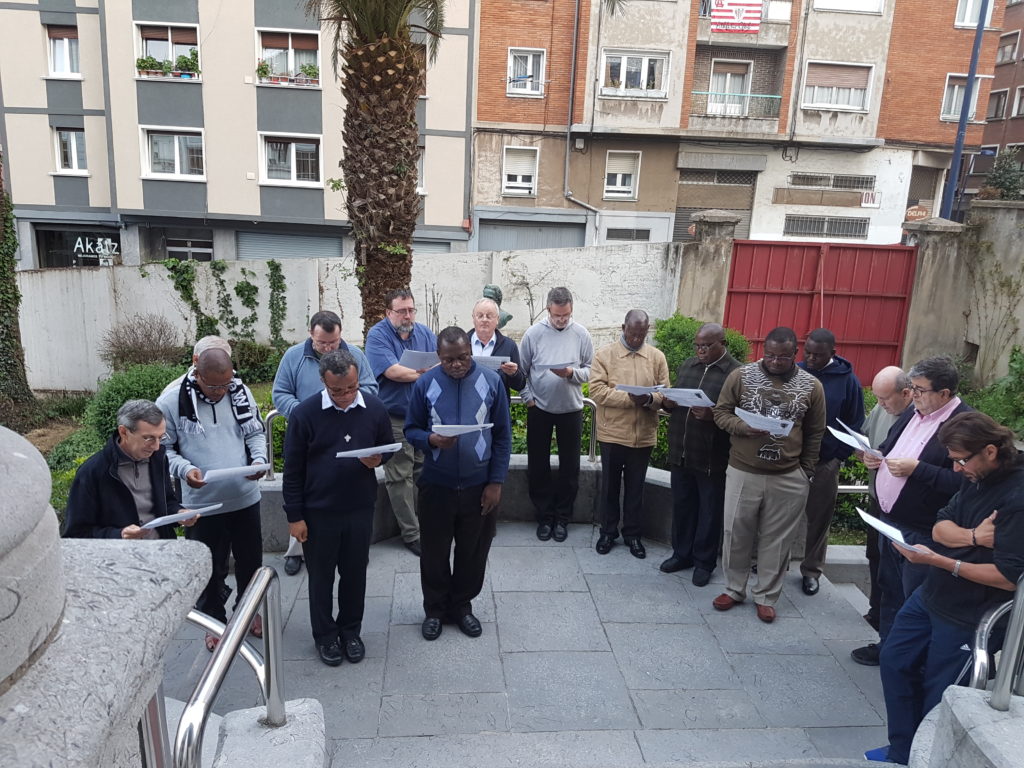 Opening celebration of the session at Portugalete
Eleven Major Superiors of the Congregation (Provincials and Visitors) are gathered at Portugalete (Spain) with the members of the General council since April 8th. These regular meetings, asked by the last General Chapter are real meetings of formation for the Major Superiors, an opportunity also to share about the implementation of the Chapter in the various sectors of the congregation. Other subjects, such as the Mennaisian Family and the Bicentenary, are also on the agenda.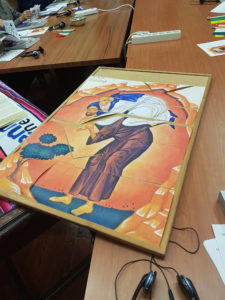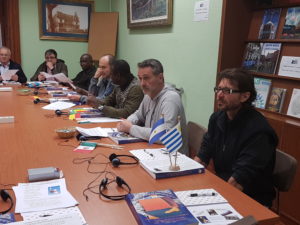 The icon realized during the prayer of opening – the Brother Superior carrying his brother.
After the first two days of intensive working, Wednesday was a day of relaxation and visits to two Mennaisian places of Nuestra Señora del Pilar Province: Santo Domingo de la Calzada and Nanclares de la Oca. Two places where the Brothers are still well involved in the mission with the young. These two places were formerly the Houses  of formation for the Brothers of Spain, places steeped in history.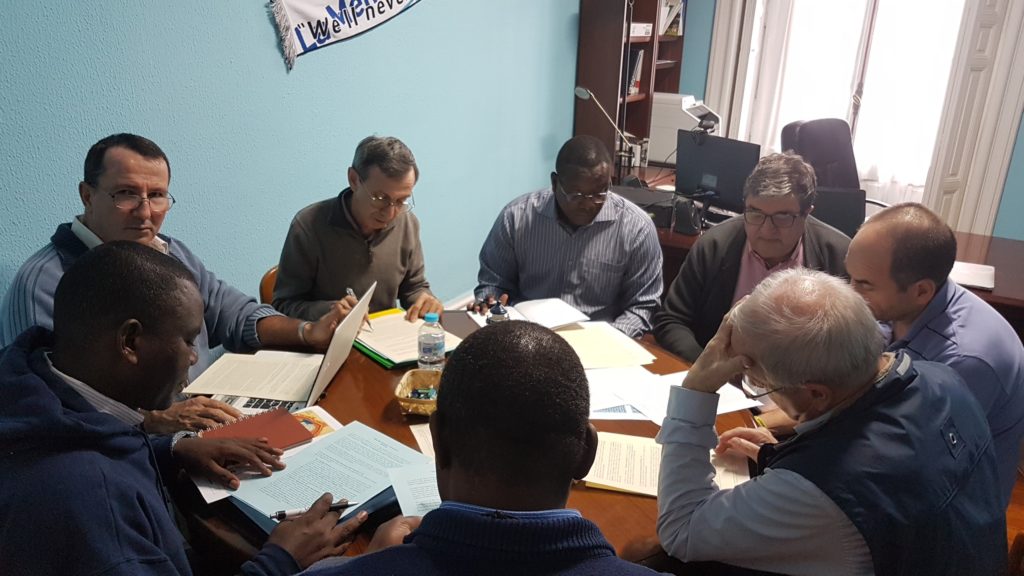 The two commissions "Ad gentes" Commissions and  "On going formation" at work.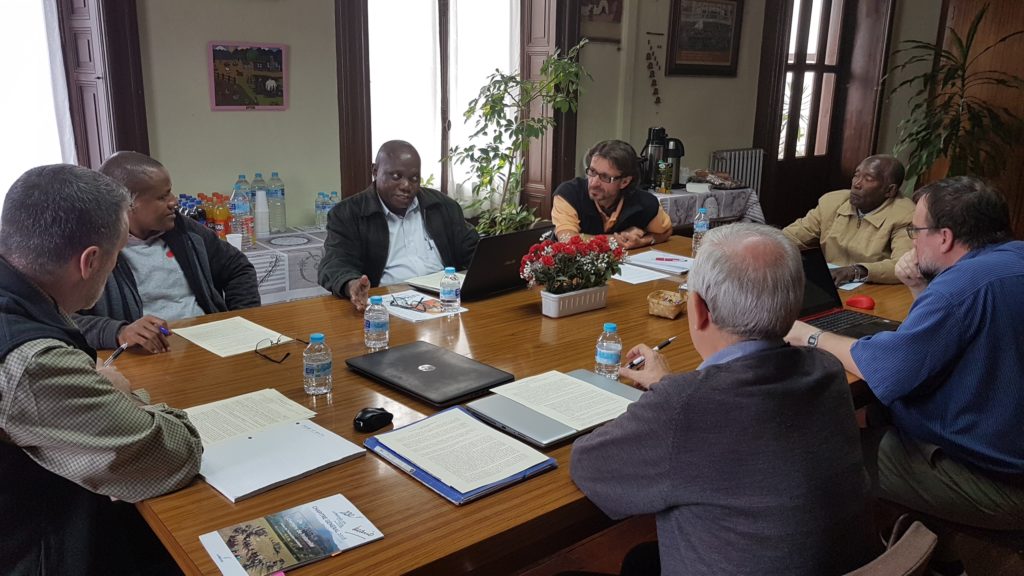 Visit to Santo Domingo de la Calzada :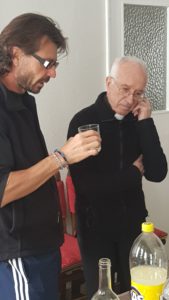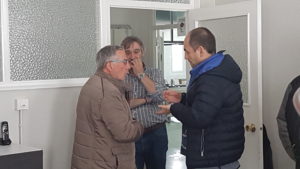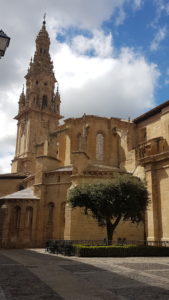 Visit to Santo Domingo de la Calzada: here Bro Benito Zampedri and Bro Emilio of Peña; Bro Rafa Alonso and the Brothers Carlos Capellán and Angel María Manjón.
Santo Domingo's Cathedral
Visit to Nanclares de la Oca :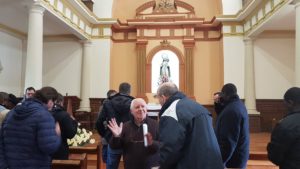 Visit of the "thermal spring" of Nanclares with our guide Bro Gil Rozas
Visit of the Chapel, place of celebration for all the events of the Province.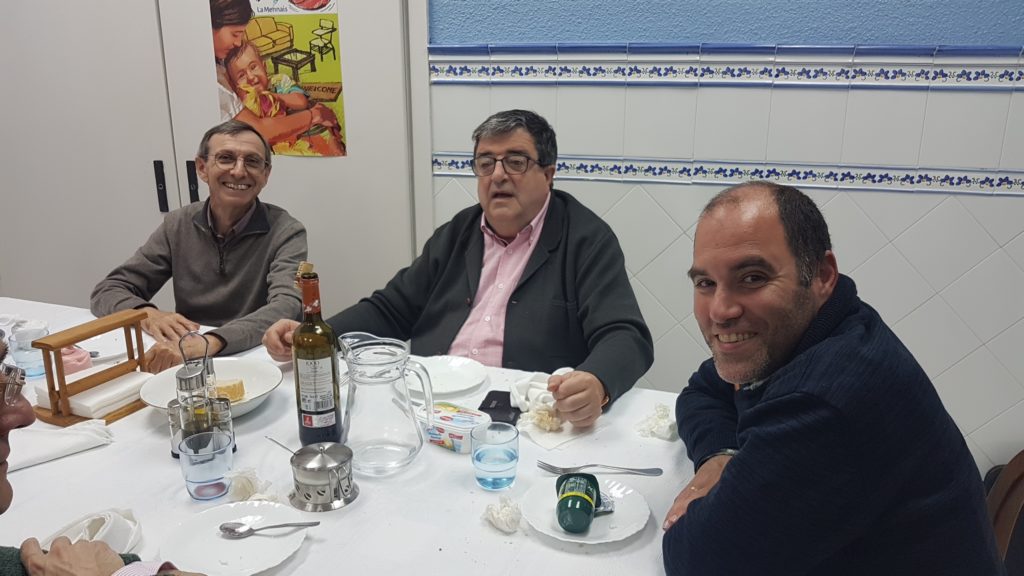 Friendly moment at Portugalete, during the day of Bro Josu Olabarrieta's birthday, here with Bro Gildas Prigent and Mr Alfonso Blasquez, Headteacher of Santa María Secondary School of Portugalete
The last 3 days (April 12-15th) of the meeting of the Major Superiors will coincide with the International meeting of the committee members of the Solidarity fund (FSI).
The last morning of April 15th will be dedicated to a time of exchange between the Major Superiors and the International Solidarity Fund Committee members (ISF).
The news from day to day is available on the  Facebook page of the Congregation : https://www.facebook.com/lamennais.org/