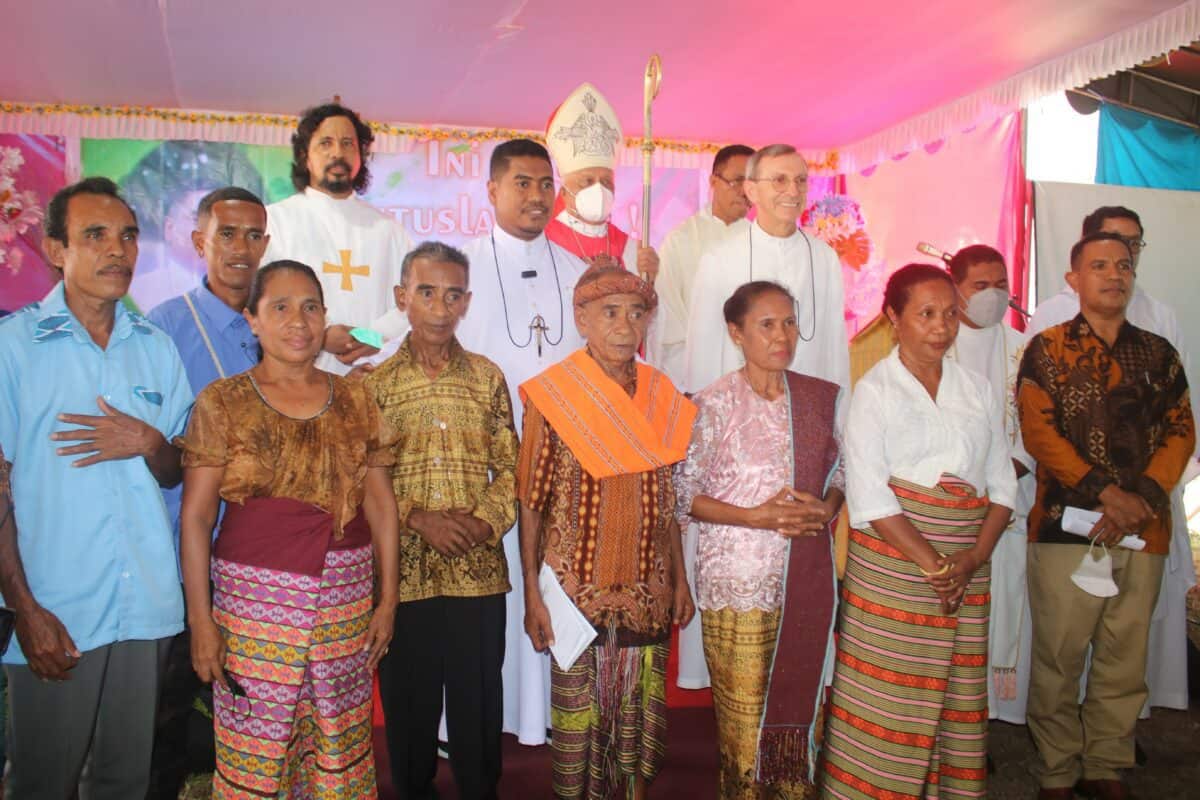 Great joy in Larantuka, Indonesia, on August 2nd . After the first two Brothers who made their Perpetual vows in 2019, Bro Blasius Neno is the third Brother to commit himself for life in the Congregation.

The Assembly was composed of the Brothers of the Indonesian Mission, young people in formation – aspirants, postulants and novices – families, teachers, religious communities and friends.
The Mass was presided over by the Bishop of Larantuka together with several priests of the parish and friends of the Brothers.
In the front row was the family of Brother Blasius, who came from Timor for this exceptional event, then the teachers and staff of the La Mennais Primary School and the «Pusat» as well as groups of children directly involved in the celebration.
The religious communities and parishioners of Weri underlined by their presence the bonds forged over the years with the community of the Brothers.
The liturgical celebration continued with an animation prepared by the children and aspirants and a festive meal.
This new perpetual profession strengthens a little more the roots of Mennaisian life on Indonesian land.
Watch Bro Blasius' perpetual vows video clip. https://www.youtube.com/watch?v=rq5ffDUxXgY
The evening before, the Community of the Brothers and young people had also taken part at the renewal of vows of Brothers Adrianus Andi and Fabianus Lagur.
On September 8th, the Saint Francis Xavier District – Indonesia, Japan and the Philippines – will once again celebrate for the first time the celebration of perpetual vows of two Filipino Brothers.
On September 8, the District of St. Francis Xavier – Indonesia, Japan, Philippines – will once again be celebrating: it will be the first time that two Filipino Brothers will pronounce their final vows.
Bro Gildas Prigent, Brother Visitor