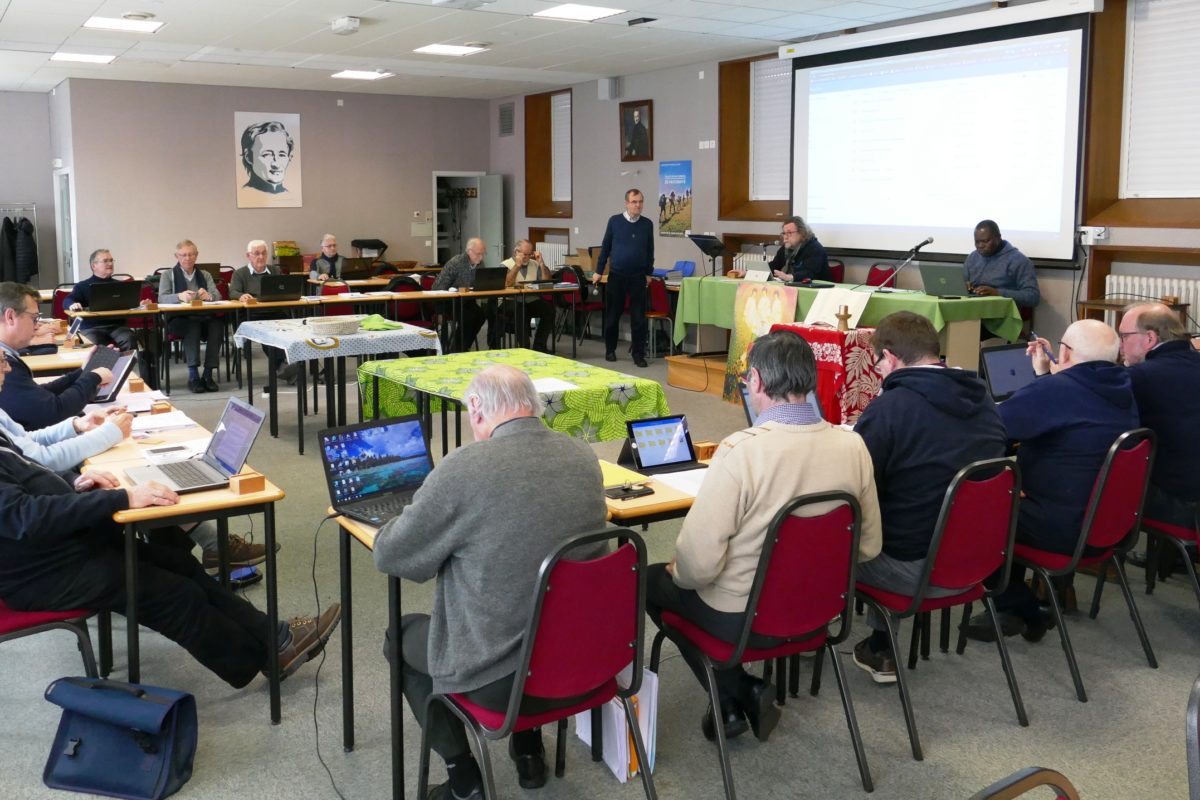 Breath! Energy to share at the end of the Chapter and an impetus to translate into texts.
23 Brothers out of the 145 members of the St John the Baptist Province gathered for four and a half days of reflection, discussion, prayer and discernment. Eight years have passed since the previous Chapter, in 2012. Rich of the contributions of the Lay and Brothers Assembly lived two years ago and of the two preparatory meetings of the Capitulants, the sharing allowed to draw out important points.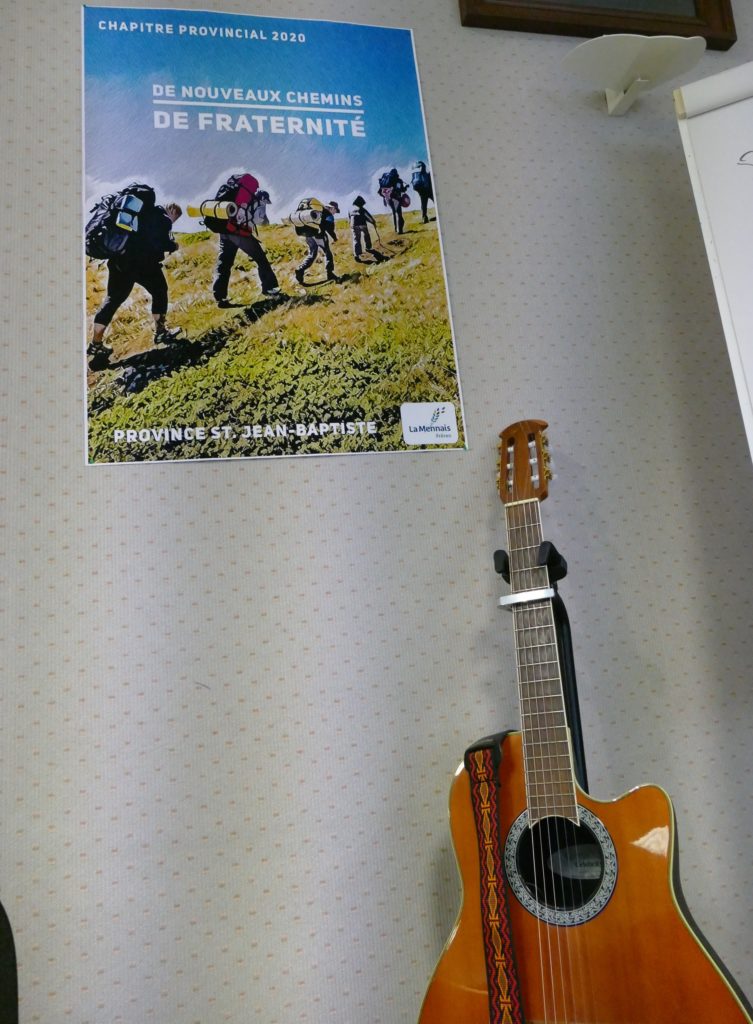 Bro Vincent Ssekate, President, opened the meeting: "I invite you to remain focused on the Lord himself who speaks to us. He will have something to tell us. Let us open our ears in faith to hear him.
Let us be fully open to the inspirations of the Holy Spirit who continues to guide us for today's life and for the future. The celebration of the Provincial Chapter is a moment of grace. Let us listen to the children and young people; let us listen to the voices of the Brothers and laity of the Mennaisian Family.»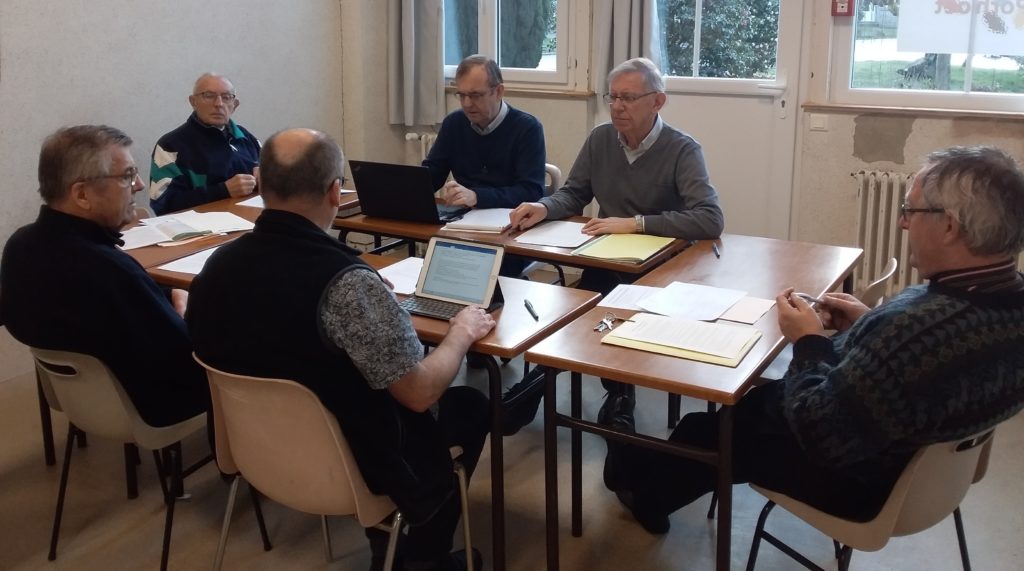 From the beginning, the Chapter elected the Brothers in charge of its organisation: Bro Yannick Houssay, facilitator, Bros Olivier Migot and Thierry Beauplet, moderators. During the exchanges in commissions, visual diagrams were drawn up from the preparatory texts.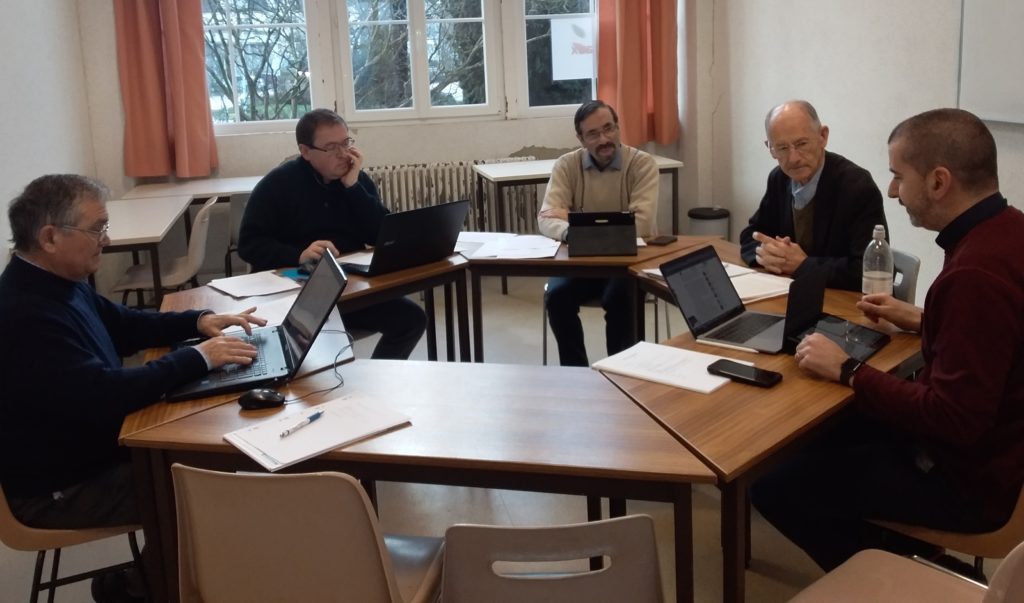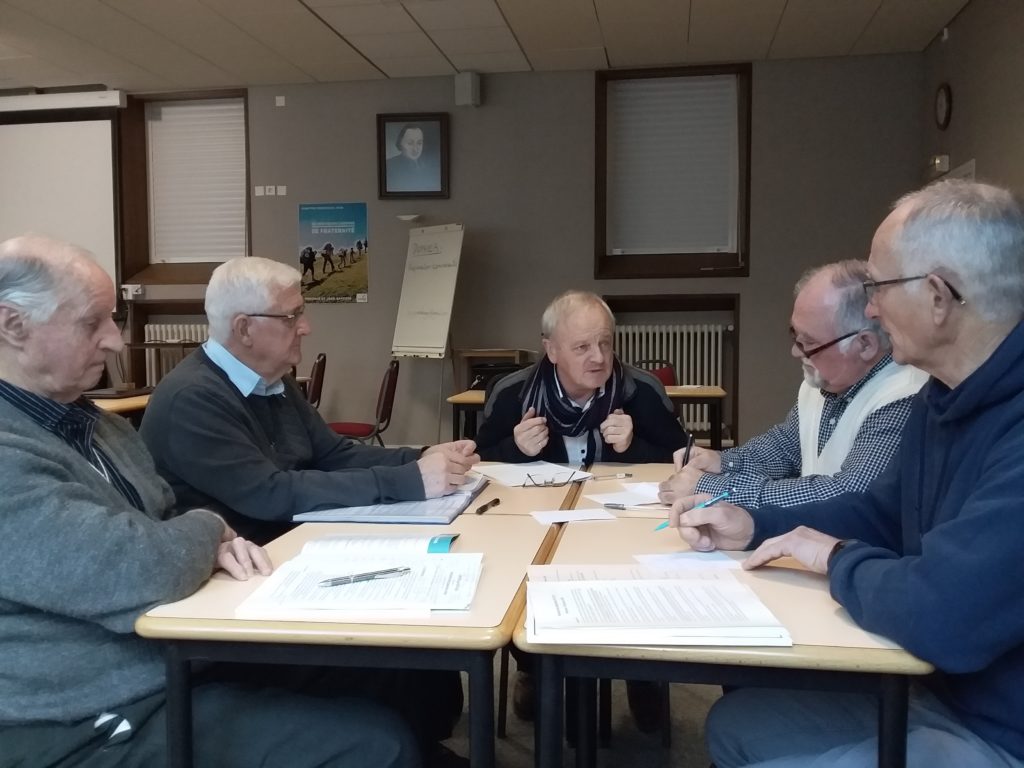 The four emerging themes revolve around the Community, the Mennaisian family, the Mennaisian vocation and formation.
The work was to identify calls: JOURNEYING AND ACCOMPANYING, KNOWING AND RECOGNISING, DISCERNING AND RE-READING, OPENING AND GOING OUT, GUIDING AND CARING.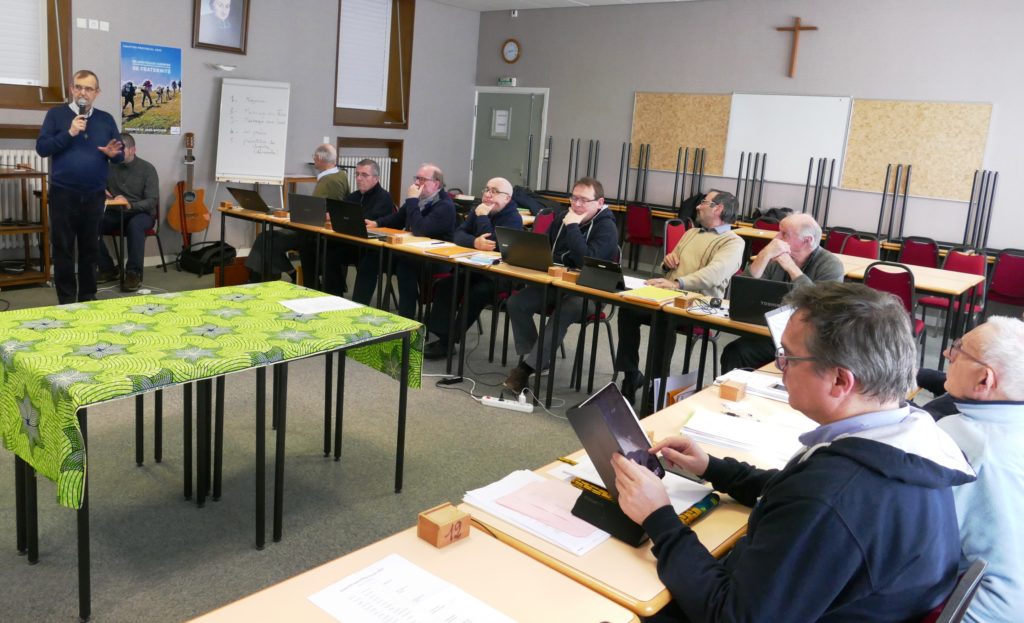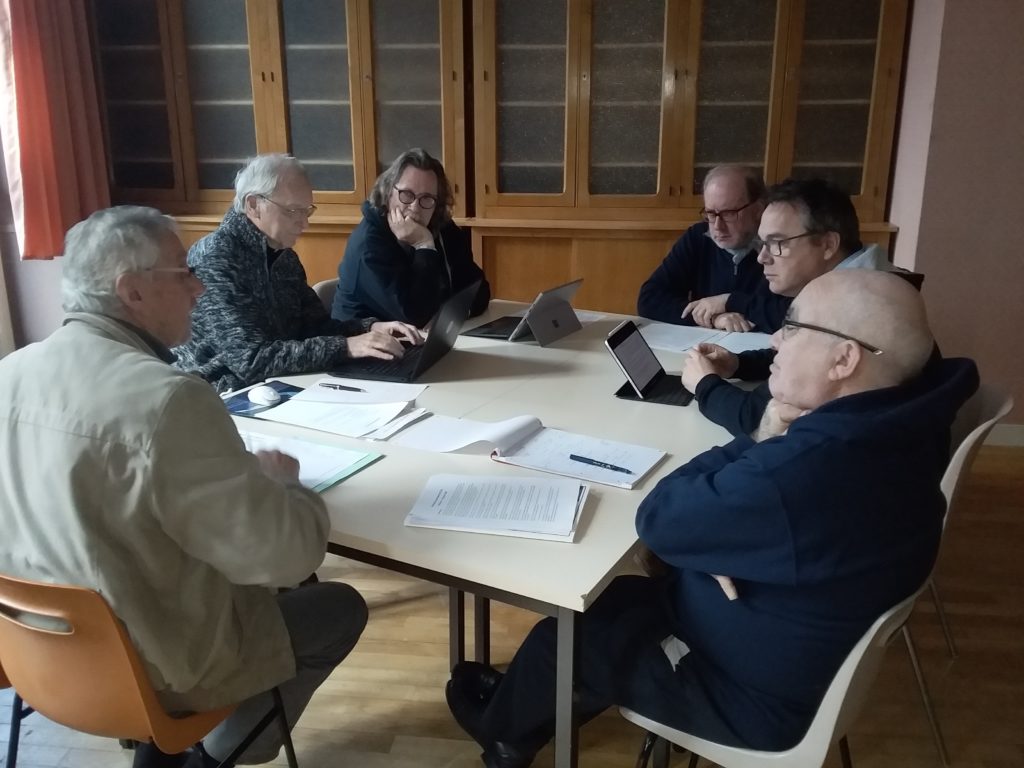 Responses to these calls are being identified by the end of this Chapter.
Invitation to take significant steps
In response to the calls, the Brothers strongly stressed the importance of links and presence.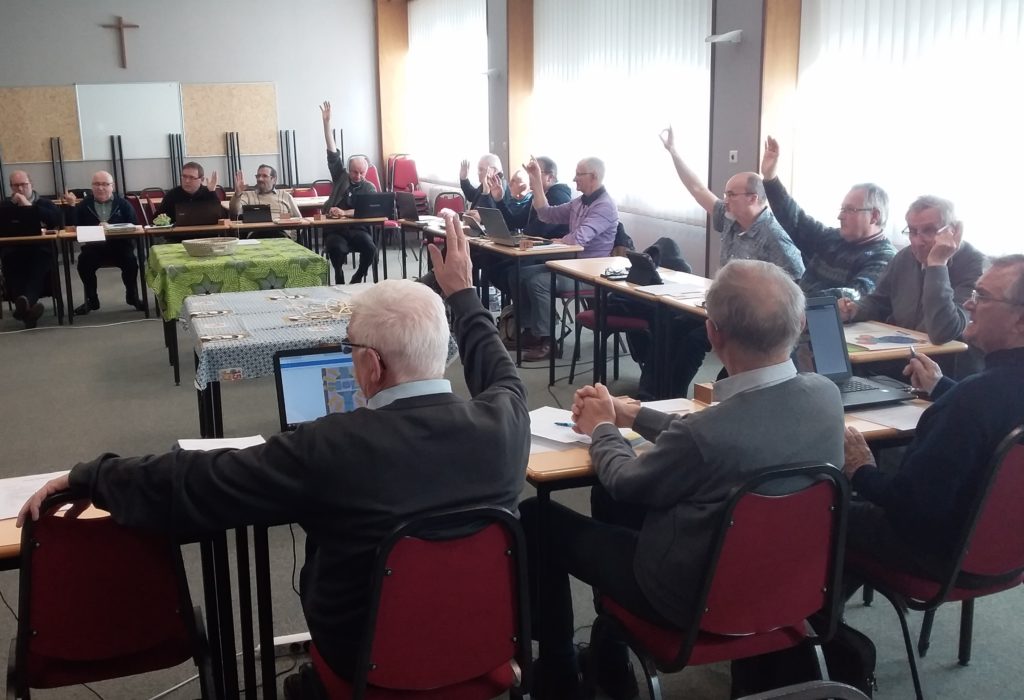 The definitive texts of the Chapter will emphasise this, emphasising the dimension of communion between Brothers and Laity, called together to pursue and develop the educational work.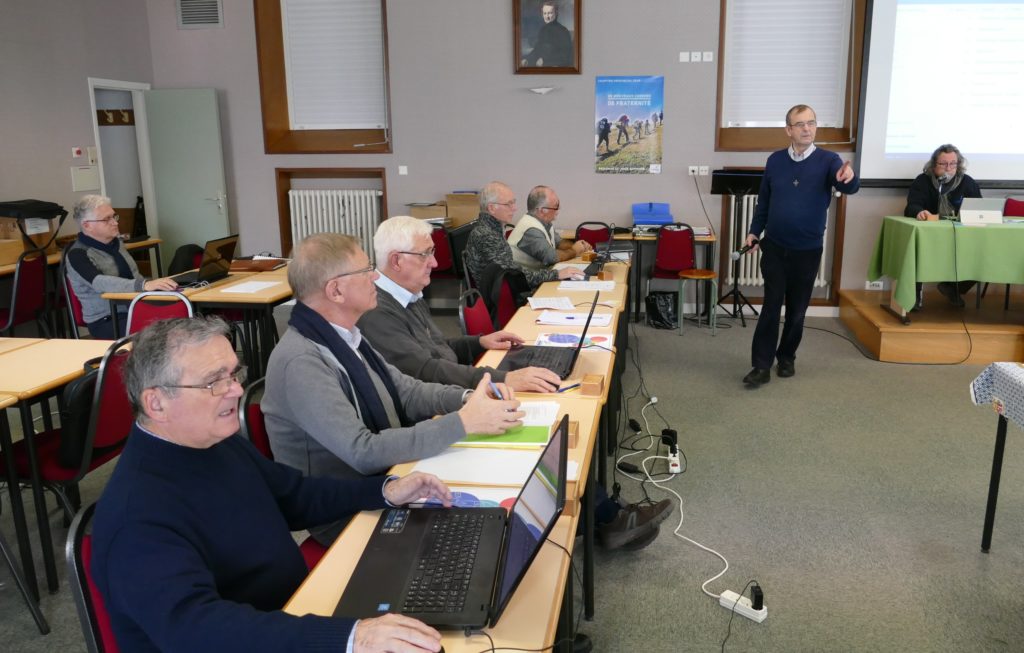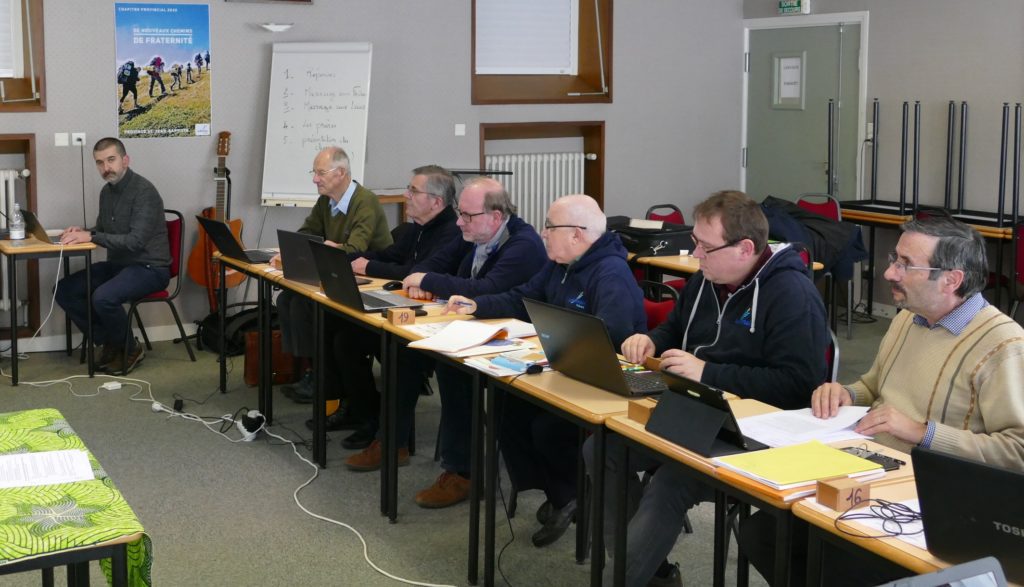 At the same time, the Brothers stressed how important the commitment of each Brother and of each community is, in the implementation of new ways of brotherhood.
During the Eucharist on Thursday morning, each Brother Capitulant received a framework bearing the message of the Chapter to the Brothers. They will be set up in the Oratory of each community.
At the same time, a message will shortly be sent to the Laity.
The general guidelines of the Chapter are awaiting validation by the General Council of the Congregation during its February-March session.
These guidelines will then be concretely set out by the Provincial Council.