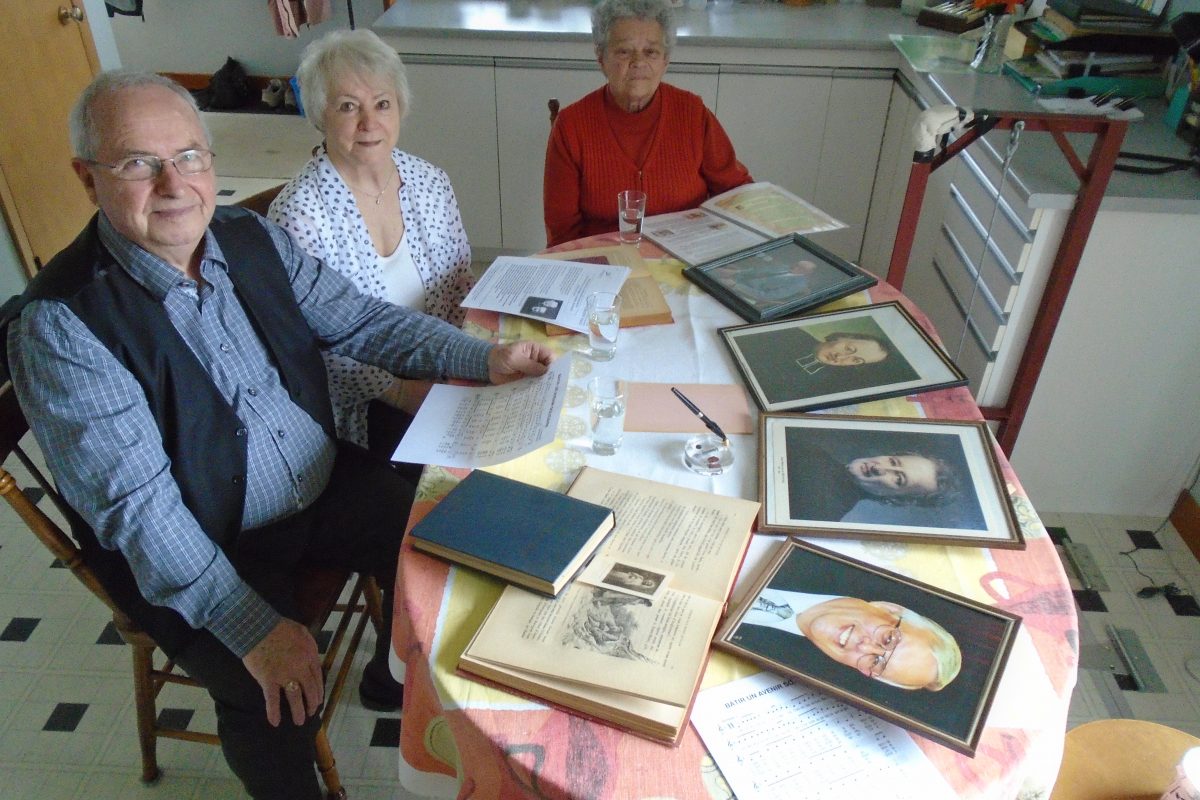 Members of the Mennaisian Family of Quebec during the meeting of the 10th May.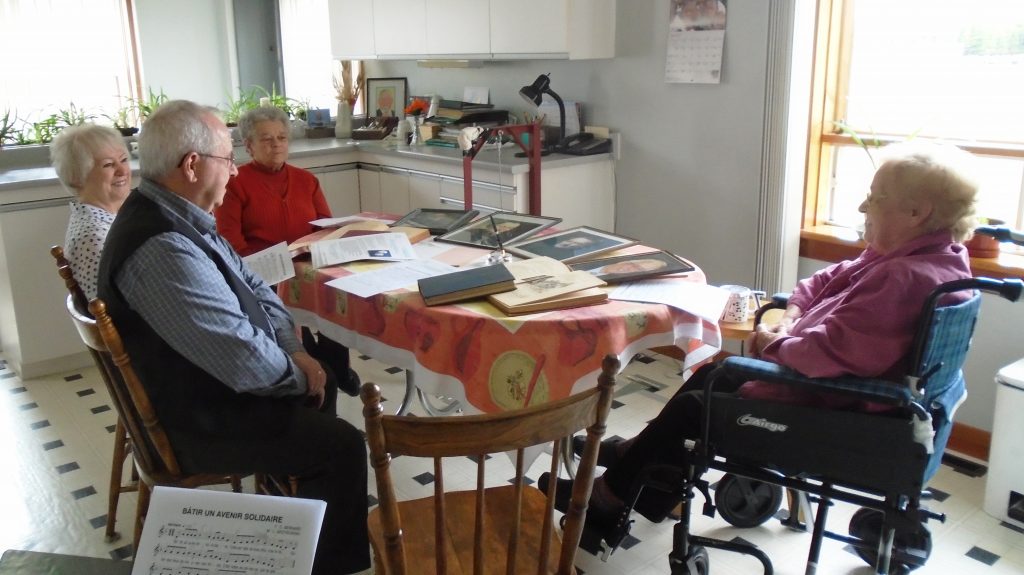 In several places in various countries where the Mennaisian Family is at work, meetings took place on 10th May 2017.
We related in the recent news of several celebrations lived by the communities of the congregation. Brothers and Laity, all were invited to make memory of this event, 1st step of the preparation of the General Chapter 2018 and to mark the launching  of the theme of the 1st  year of the Bicentenary "Discerning together".
Here, a group of the Mennaisian Family of Quebec – Canada is happy to share photos of the meeting lived at this occasion. Mrs Jeanne Gélinas, dean of the Canadian associate members, the mother of Bro Gabriel Gélinas who died in October, 2015, Céline Gélinas, Bro Gabriel's sister as well as three other members of the Mennaisian Family: "we united ourselves with all the communities to remember the so precious and important moments which gave life to your community of FIC."