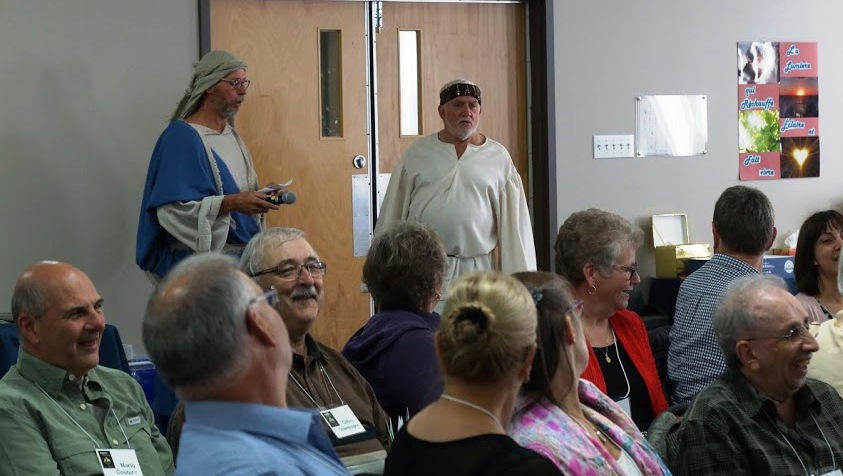 " We are disciples of Jesus. I am André and here is Nathanaël. "
Two associated laymen, adorned with dresses carried by disciples similar to those of the time of Jesus, opened the Annual Assembly of the Mennaisian Family in Trois-Rivières, on 22nd and 23rd September 2018, at the House of the Madonna.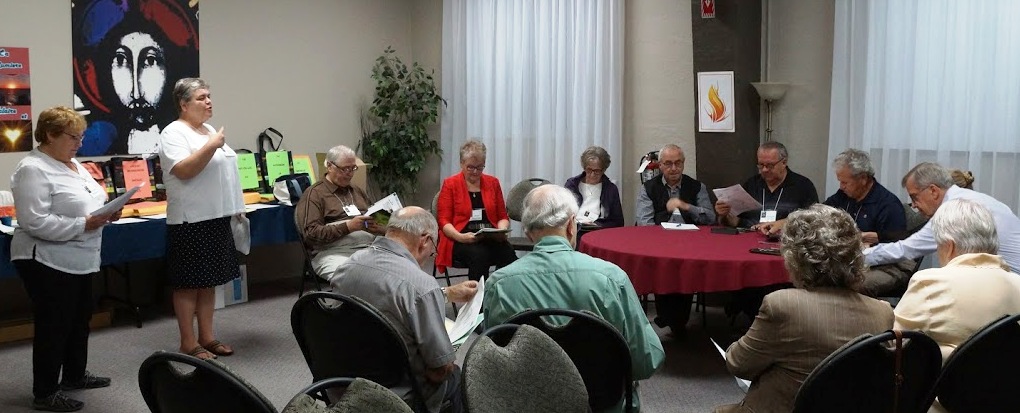 Many workshops and exchanges gave rhythm to the moments of brotherhood and big depth. Christian, Anne and Denise joined the Family of the Associated members.
Here are summed up the key ideas gathering the convictions and the intuitions on behalf of the ten teams: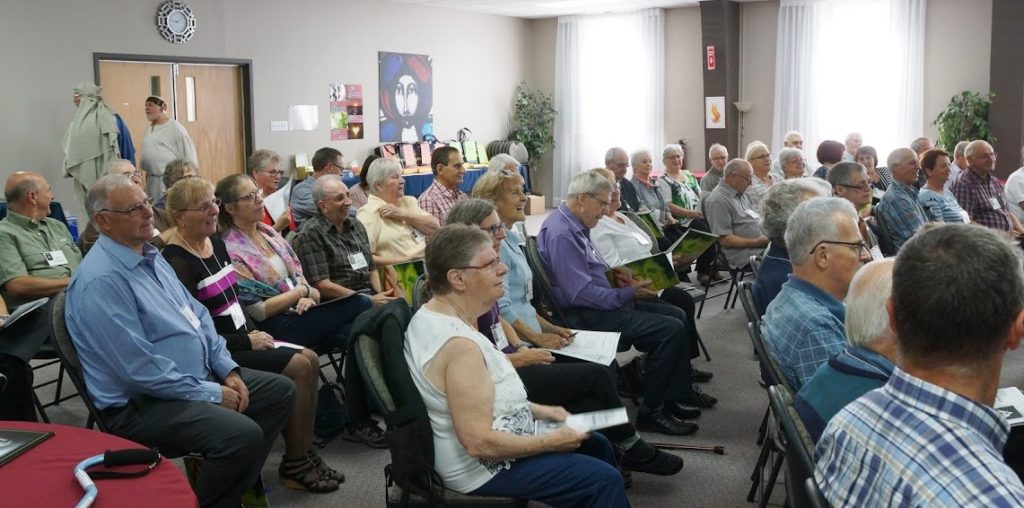 – Knowing how to listen to at the present moment to be able to welcome better.
– Honour what we are by welcoming the others with empty hands.
– God is Love, he is ahead of me. I believe in Him, I go there.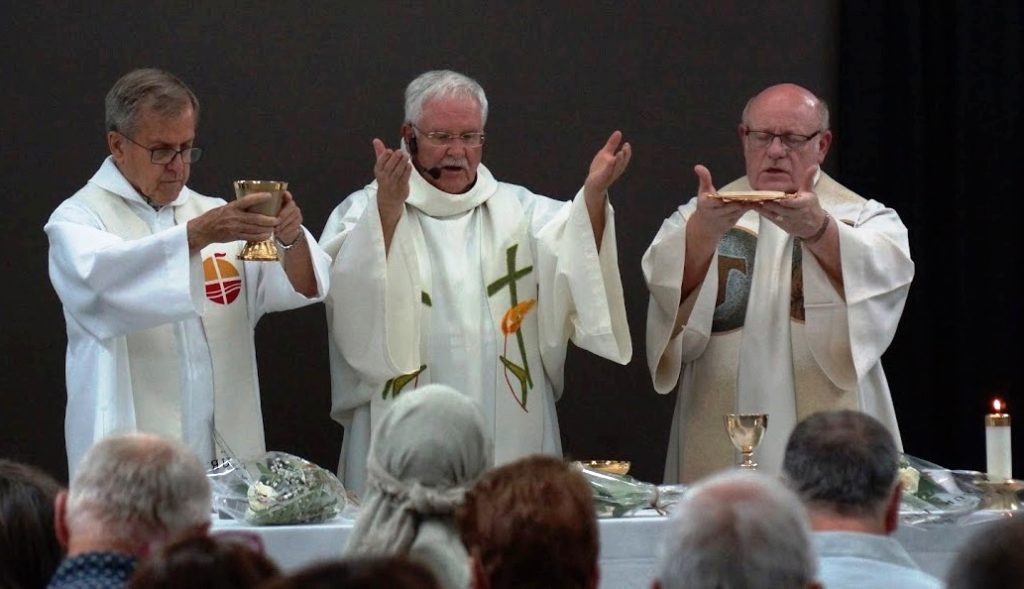 – We are followers called to call others. Dare to trust in God who is ahead of us in spite of our limits.
– God trusts me with what I am, especially with my heart.
– Relation with Jesus Christ: the fairest possible. Relation with the others in mutual sharing.
– God is always there with his holy Spirit. He is ahead of us everywhere and prepares our hearts.
– Put oneself to listen to the Word of God: what would Jesus make? Read it frequently and, through her, honour what I am.
– The certainty that the mennaisian charism will continue if each one of us is committed.
– Be attentive and open to all the possibilities, convinced that God is there.