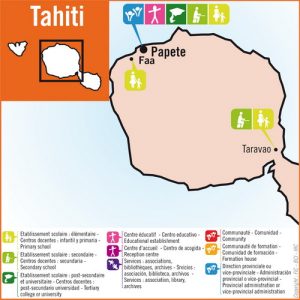 Tahiti
Towns: Papete – Faaa – Taravao
Marquises
Towns: Taiohae
TAHITI
FAAA
Communauté Saint-Hilaire
BP 60025
98702 FAAA – Tahiti
C :h.alanou@fic.ddec.pf

PAPEETE
Communauté Saint-François d'Assise
Vallée dela Mission
Résidence Pure Ora 2 Lot 127    BP 3878
98713 PAPEETE – Tahiti
C : frogierxavierfic@lamennais.org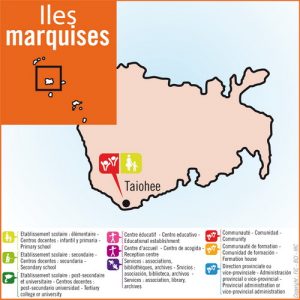 MARQUISES
TAIOHAE
Communauté des Frères
B.P. 20
98742 TAIOHAE Iles Marquises (Polyn. Fr.)
C : f.caillet@fic.ddec.pf
---
TAHITI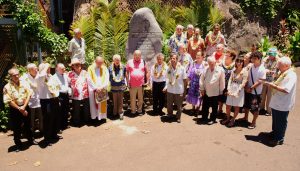 Called in Tahiti by Mgr. Janssen and the imperial police Commissioner, Bro Alpert-Marie and three Confreres arrived at Papeete on 17th October 1860. It was the last foundation encouraged by the Father Jean-Marie de la Mennais before his death on December 26th, 1860. On December 5th, 1860, the Brothers opened their school with four pupils. Over the years, the Brothers have been involved in several Public schools in various municipalities, then they set up a Private school in Papeete. It will become the College, and then the La Mennais High school and it pursues its development with more than 2200 young pupils today. They are also linked with the Federation FSCF, the MEJ and actors of the pastoral ministry in the Catholic education.
At the moment, the Brothers remain in three communities, one at Papeete, one at Faaa and  another one in the Marquises Islands at Taiohae.
Today, 152 Brothers have lived and served in Polynesia.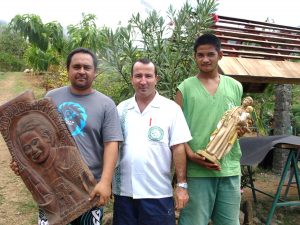 THE MARQUESAS
Three Brothers joined the Marquesas Islands, in Taiohae in 1863 and had to leave in 1866. They returned in 1898 and left in 1904. They were called back in 1971. In 1998 they set up a professional school specialised in agriculture and development: the Saint Joseph CED. The objective? "To turn the archipelago of the Marquesas into the first Polynesian garden with agricultural managers respectful of tradition and open to the modern agriculture. " The community is also active in the team of the radio Te Oke Nui, the Mej and the FSCF.