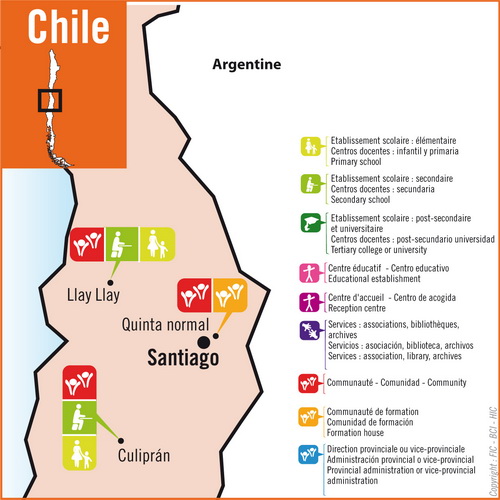 Towns: Culiprán – Llay-Llay – Quinta Normal
CULIPRÁN
Hermanos Menesianos
Casilla 33
MELIPILLA (CULIPRAN) – CHILE
Courriel : natxomorso@menesianos.org
LLAY-LLAY
Hermanos Menesianos
Colegio del Sagrado Corazón
C/Edward's, 673
LLAY-LLAY (San Felipe) Chile
T : (56) 34 61 48 75
C : jgrijalvo@gmail.com
QUINTA NORMAL
Parroquia de San José
Correo 5-Casilla 93
QUINTA NORMAL (Santiago) Chile
---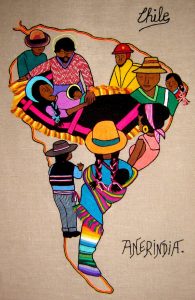 After the General Chapter of 1982, the Spanish province decided to start a new mennaisian presence in Chile, Latin America.
Culiprán
In March 1984, three Brothers took charge of a rural school managed till then by the State. In 1985, the school was destroyed in an earthquake.
A new building welcomes today the young people from the surrounding area and provides them with a suitable education especailly in agricultural technics.
Llay-Llay
In February 1987, at Llay-Llay, a more than 100 years' old parish school was entrusted to the Brothers. They made it a Technical School which enrolls more than 850 students.
Quinta Normal in Santiago, Chile.
The main purpose of this House is to receive young people and Brothers in formation, and is used as a coordination place for the two other schools of Culiprán and Llay Llay.