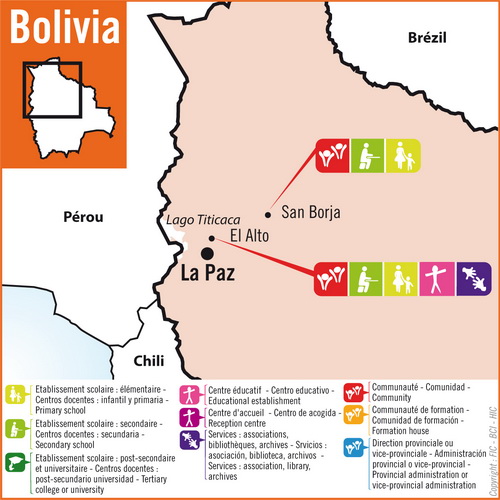 Towns : San Borja – El Alto La Paz
SAN BORJA
Hermanos Menesianos
Fe y Alegria Casilla 9215
LA PAZ     Bolivia
C: fecofe@yahoo.es
EL ALTO LA PAZ
Hermanos Menesianos
Colegio «Luis Espinal»
casilla 13014
EL ALTO LA PAZ
C : chuspesaiz@gmail.com
---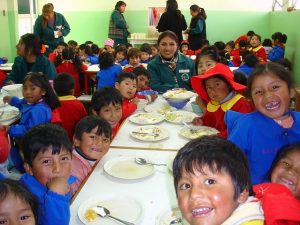 El Alto de la Paz
After arriving in Chile in 1983, the Spanish Brothers agree on a foundation in Bolivia, at Alto de la Paz, located at an altitude of 4000 meters. They arrive there on October 2, 1994. The school works in two shifts with more than 2200 students, aged 5 to 17.
It belongs to the organization "Fe y Alegría", which was founded by the Jesuit Fathers. Moreover, the community works for the street children in the poor quarter where it is located.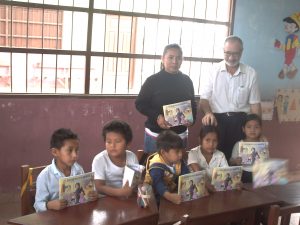 San Borja
In 1997, the congregation is responsible of the coordination of 4 educational Centers "Fe y Alegría" of San Borja, a city located in the Eastern part of Bolivia, a place where the warm climate is an alternative to the cold one of El Alto. They receive more than 2500 pupils.