NAIROBI
Providence House
Langata
PO Box 14630
NAIROBI – KENYA
E : kithinji_anthony@yahoo.com
MERU
St. Martin's Secondary School
Mpuri
PO Box 454
MERU
E : mwitigaeric@yahoo.com
---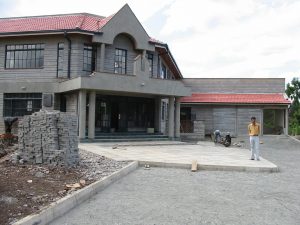 Since 1931, starting with a school at Yala, the Canadian missionary Brothers emigrated to Kenya, and since 1948 to Tanzania.
In 1972, the District of Tanzania-Kenya became a Vice-Province of Uganda ; and in 2009 it became a Province, named "Saint Michael-the-Archangel Province".
Today there are about 40 Kenyan and Tanzanian Brothers.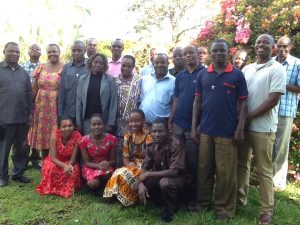 KENYA
Opened by the Ugandan Brothers in 1993, a Secondary School functions at Méru.
Recently a students' residence was built in NAIROBI, in 2002, near the Catholic University of Eastern Africa, where the Kenyan or Tanzanian young Brothers can receive a University education.