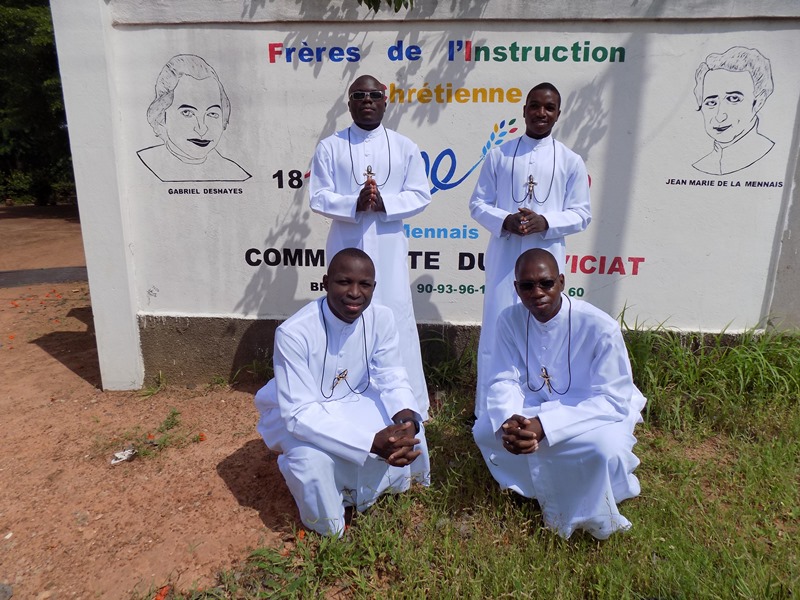 The 4 novices pronounce their vows at  the end of their retreat.
At  the end of their retreat which took place from the 19th to the 26th August 2019 at the monastery of Dzobégan, four Novices took their first Vows on the 3rd September at Dapaong, Togo.
They were Brothers:  Denis – from Senegal -, Germain – from Togo -, Jean de Dieu and Joseph – both from the Congo DRC -.
Parishioners, some members of Bro.Germain Yaoba's family, a good delegation from Mango and many friends ,gathered together at the Parish of St. Paul at Dapaong for this beautiful celebration.