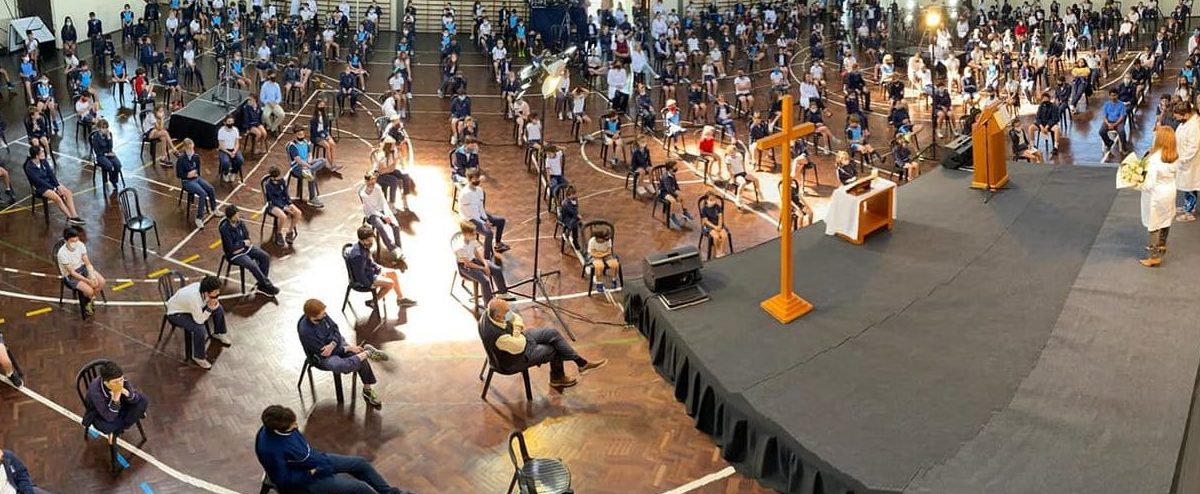 Photo above: At Colegio Menesiano, Montevideo, Uruguay , Montevideo, Uruguay
A shower of appointments! We had to close our eyes and close our ears from November 18 to 26 not knowing that it was the great Mennaisian Week, knowing that several Provinces and Districts had celebrated this event already several weeks ago.
Around the world in pictures
And if you don't have some of your own actions presented here, it's simple: send us 1 or 2 images!
Infos from Bro André Bilodeau, Bernadette Petton, Céline Fougère, Corentin Ogier, Isabelle Gergaud, Bro Gérard Hounyetin, Jean Philippe Dagnitche, Bro Nicolas Le Meilleur, Bro Rafa Alonso, Bro Rémy Quinton, Bro Guillermo Davila, Bro Benito Zampedri, the APS : Pastorale Ministry of the La Mennais Network of France