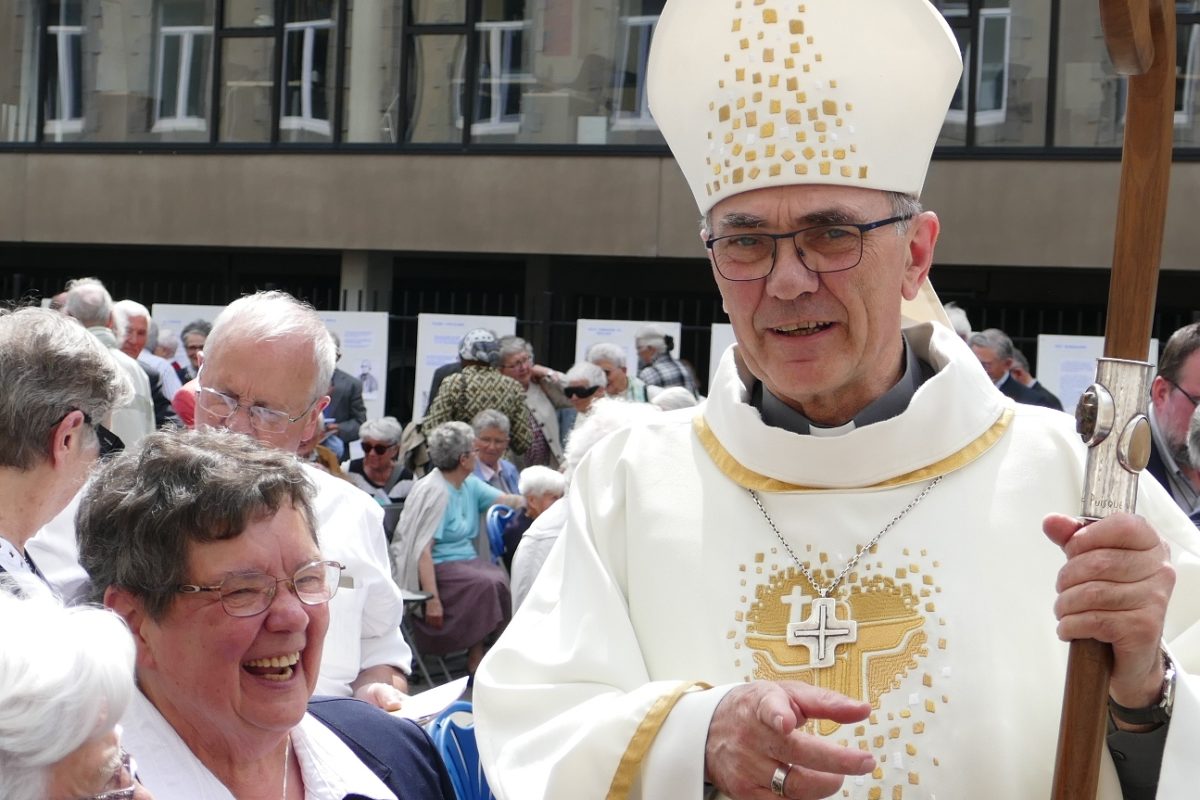 "Here we are gathered to celebrate the Bicentenary of the foundation of the Daughters of Providence, introduced Sr Huguette Provost, Superior general. Two hundred years ago, women answered the Lord's call and committed themselves following Jean-Marie de la Mennais' invitation, here, at Saint Brieuc."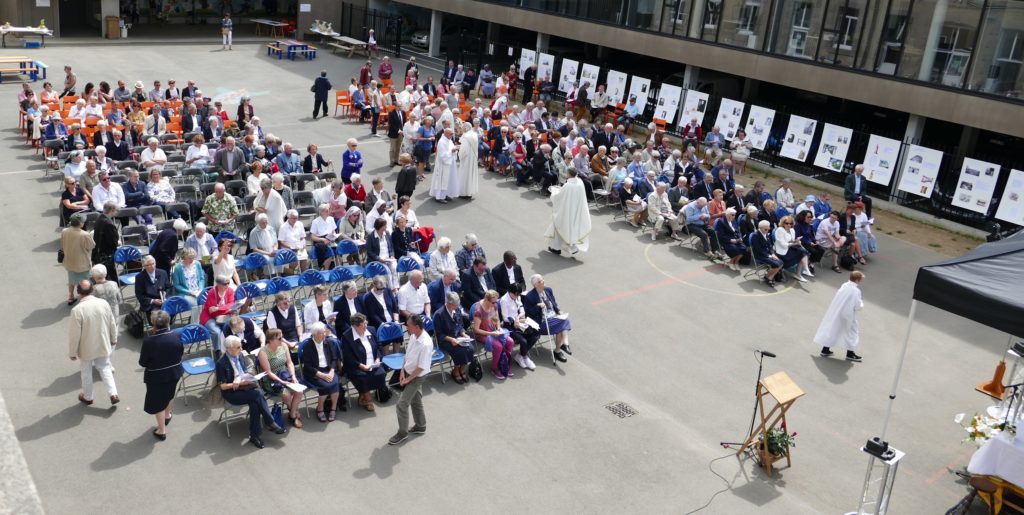 The pitch of The Providence Nursery and Primary School is bathed in glaring sunshine this Saturday, June 22nd and religious authorities, Msgr. Moutel, bishop of Saint Brieuc and Tréguier, Mrs the Mayor, former pupils and educators, the General Council of the Brothers of Christian Instruction constituted the assembly of many participants- with the exception of Rev.Bro Hervé Zamor, presently in Tanzania,  many friends and associates of the Sisters with families, the current educational team of The Providence School …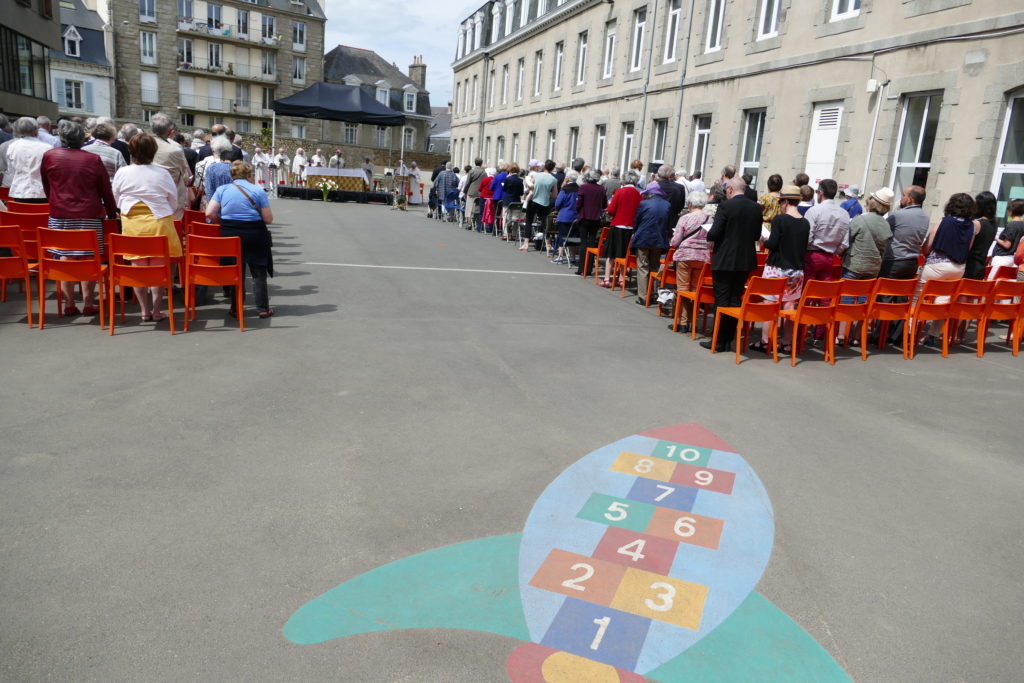 The Congregation sees gathered on this day, Sisters coming from Canada – Saskatchewan, Quebec, from England, Uganda and the laity with whom the Sisters have worked or cultivated relations.

It is in these places where the Sisters set up and developed their educational work in 1820 having occupied various places in the city in 1819. It is here as well that the former building occupied by the Ursulines  Sisters became the Mother House of the Sisters.
In the course of the decades, the Sisters spread their apostolate to other cities of Brittany among which Combourg, St-Malo and Rennes in particular, then towards Canada in 1897, England, in 1903, Quebec in 1947, towards several countries of Africa among which Ivory Coast, Uganda, since 2006. The Sisters were present also in the  region of Paris.
"The Sisters lived the abandonment to Providence, by taking care of the education of children and also of the sick and in the service of parishes", Sr Huguette recounted. Today, the Congregation keeps having unexpected intentions, the Daughters of Providence of Nebbi, in Uganda arose on the old trunk of the Congregation."
"To settle down, it is necessary to be audacious and to believe in Providence", Msgr. Moutel commented in his message, but not to wait, however, that all the conditions are gathered.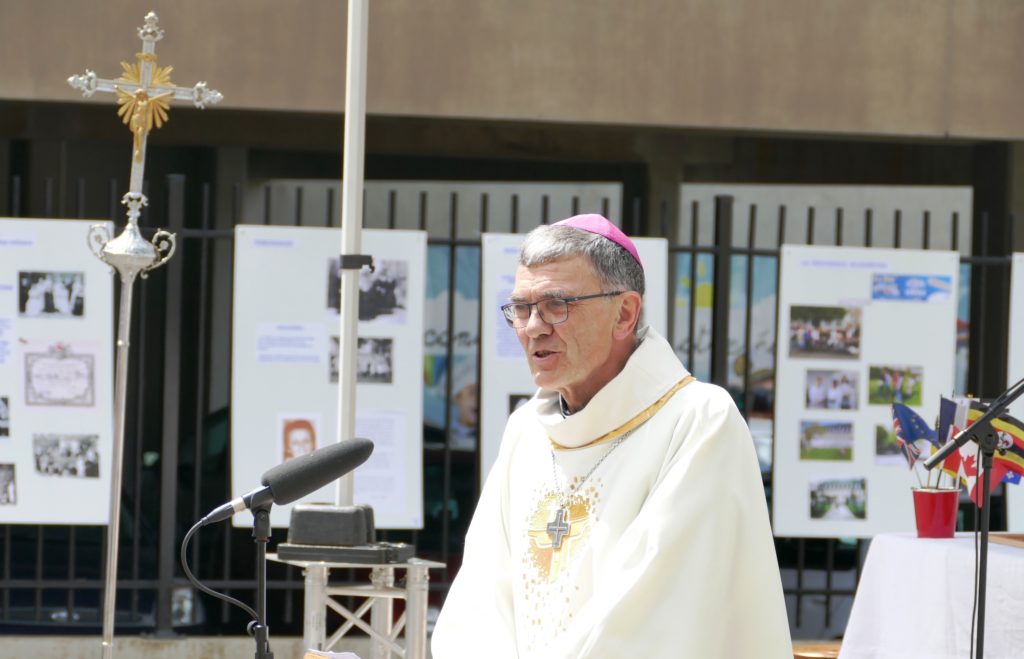 Your congregation well bore its name: the Providence! We give thank for the educational work and all what was sowed in the heart of the children. We want to thank for the determined and generous commitment of the Daughters of the Providence.
On the eve of Gaëtan Lormel's ordination as a priest and David Plantet as a deacon in the Saint Michel church, at Saint Brieuc, I would gladly advise them to come to talk a little to the Sisters by asking them: how to open up to Providence, to the kindness of the one who gives us the bread of this day, Providence, may Your will be done …
And it is beautiful also to see how you help the Girls of the Providence of Nebbi, in Uganda."
Today, the Sisters are present in France in Saint-Brieuc and Rennes, Canada, England and Uganda.
+ A 46-minute slide show on the 200 years of the Sisters of Providence was made by Sr Régine Pointier. Contact: r.pointier@orange.fr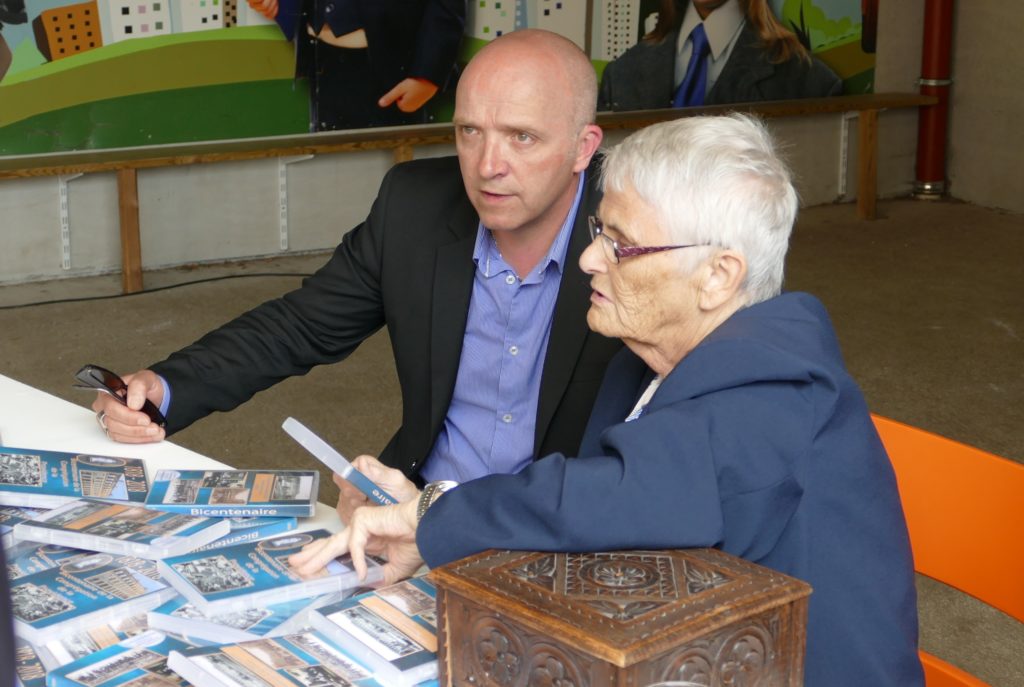 M. Guinard Headteacher of La Providence school, with Sr Régine Pointier, who made the 46-minute slide show on the 200 years.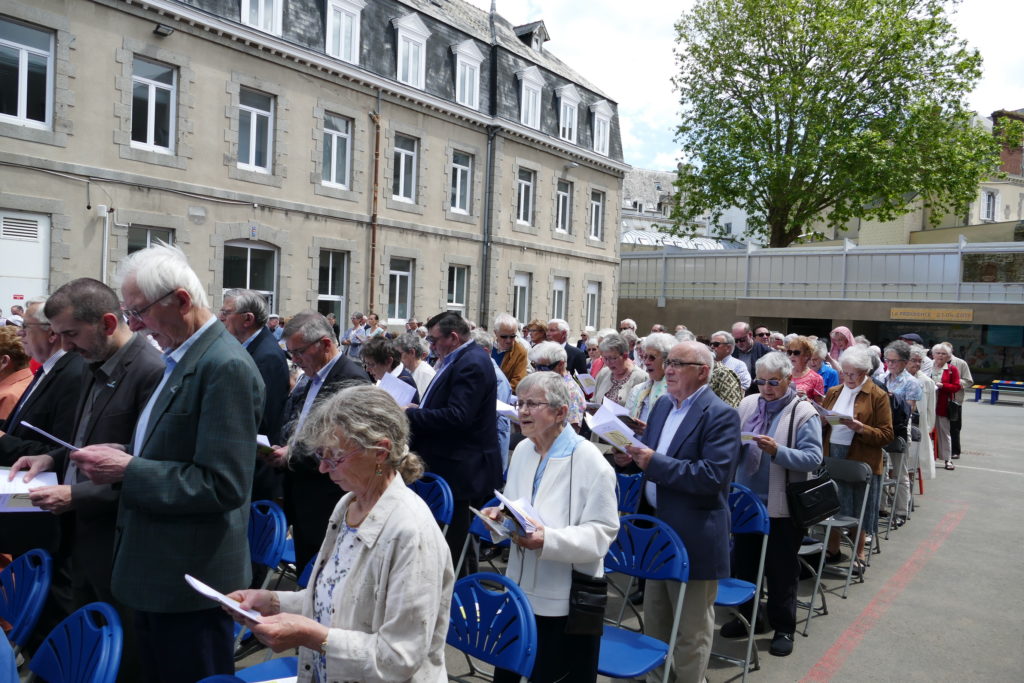 + October 2020. 200 years at the Providence. On October 11, 1820, the Sisters settled in the enclosure of Providence. October 2020, will mark the 200 anniversary of the Congregation of Providence.
+ Bicentenary in Quebec. On August 4, a celebration will take place in Longueuil, Quebec and on September 15 in St. Jean, at St. Luc Parish.
On June 10, 2018, a celebration had taken place in Prince Albert, Canada and on June 17, 2018 in Saskatoon.