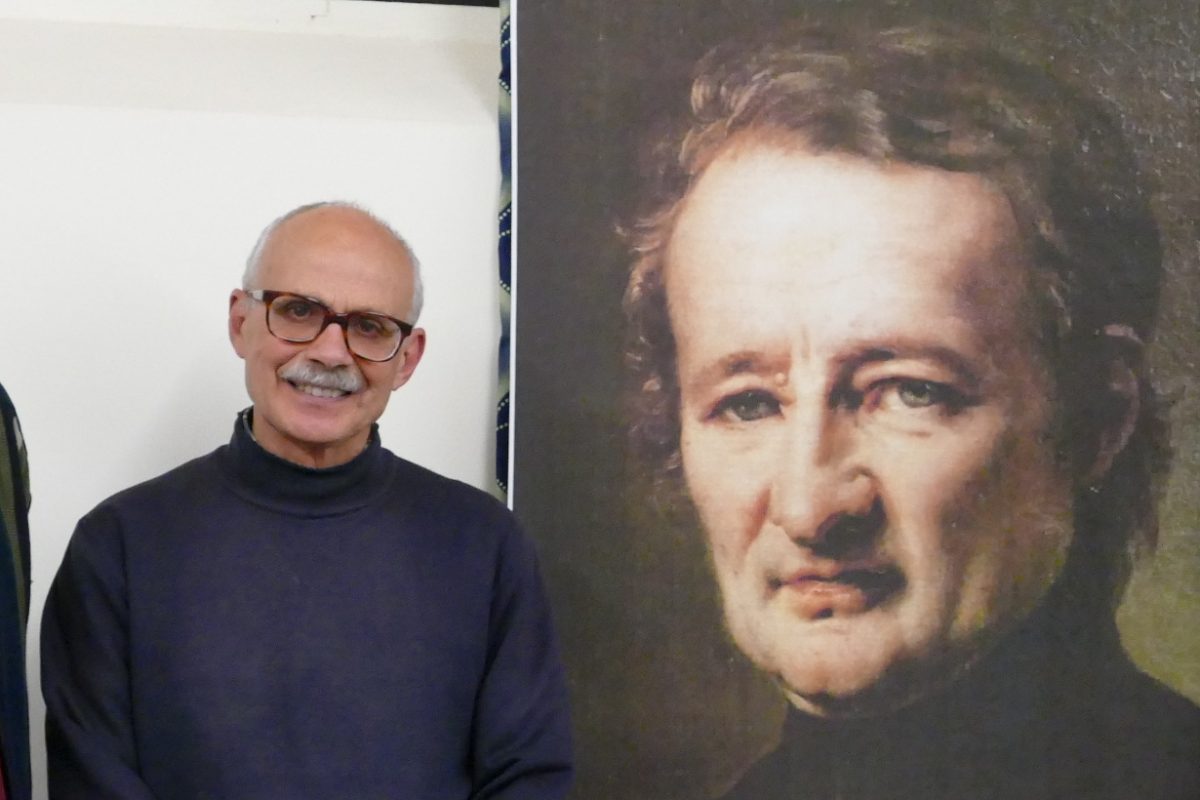 During the exchange between Bro. Dino de Carolis and the capitulants on Thursday, a complete update on the situation regarding the Father's Cause was made.  
A team at the service of the Cause of the Father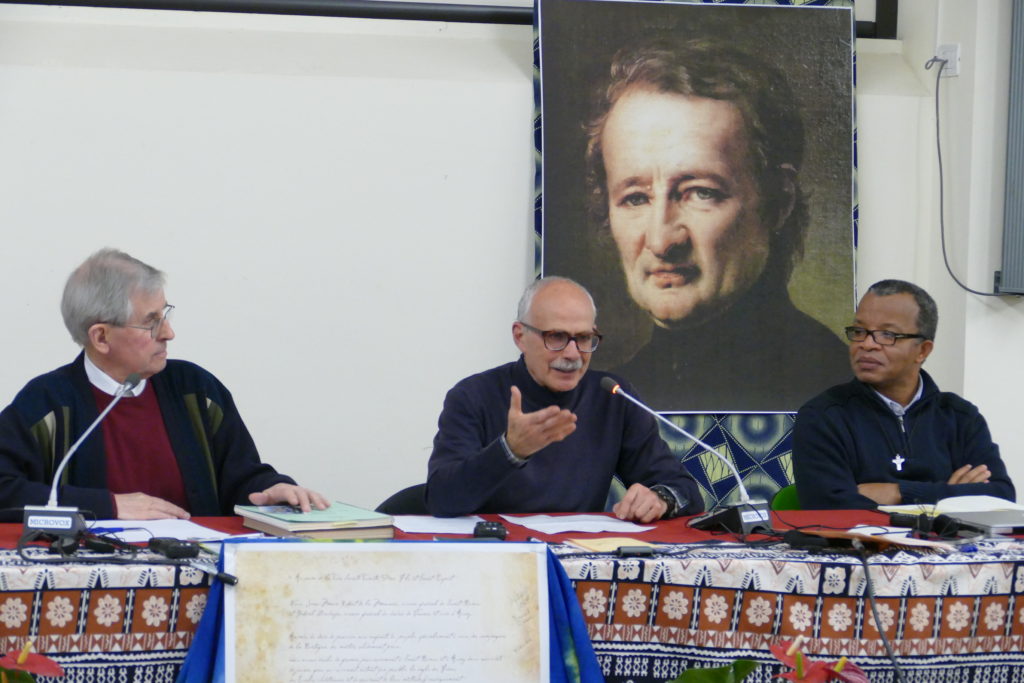 Bro. Dino de CAROLIS, Postulator, assigned his Vice-Postulator in France,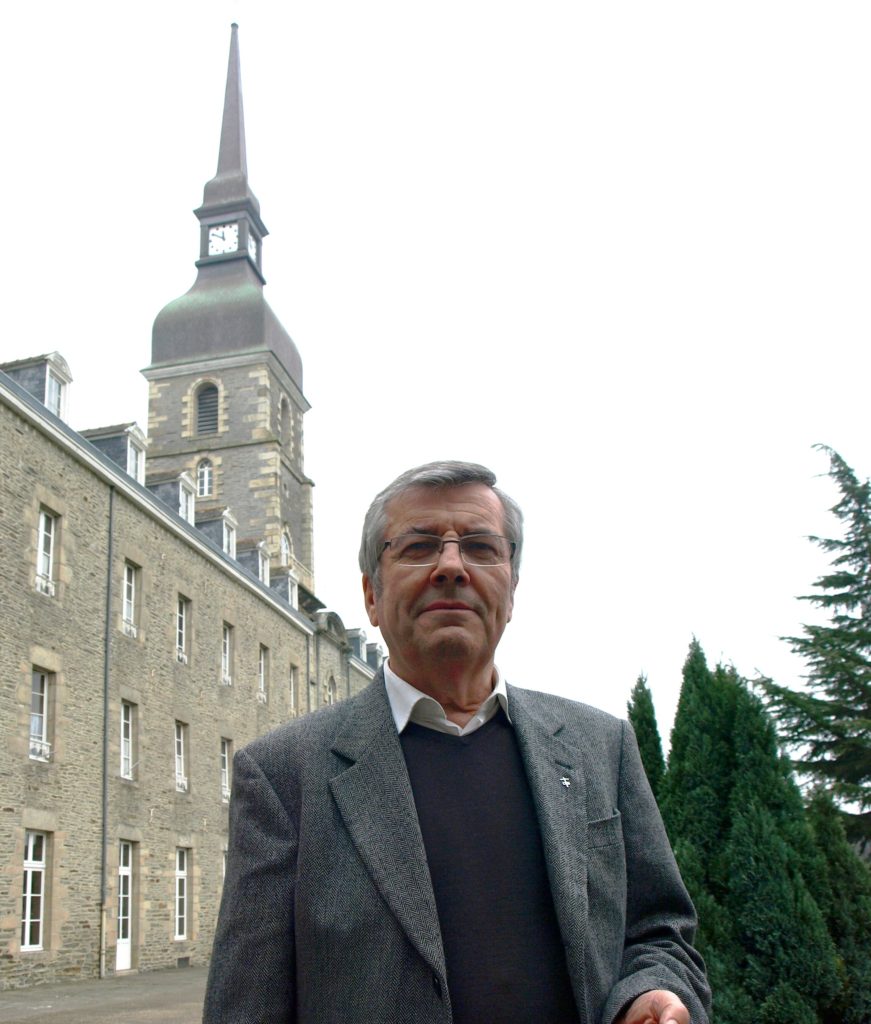 Bro. Michel BOUVAIS, at Ploërmel, to carry out the link with the Diocesan Tribunal of Rennes concerning the healing of Josette Poulain, from Combourg (Brittany), France.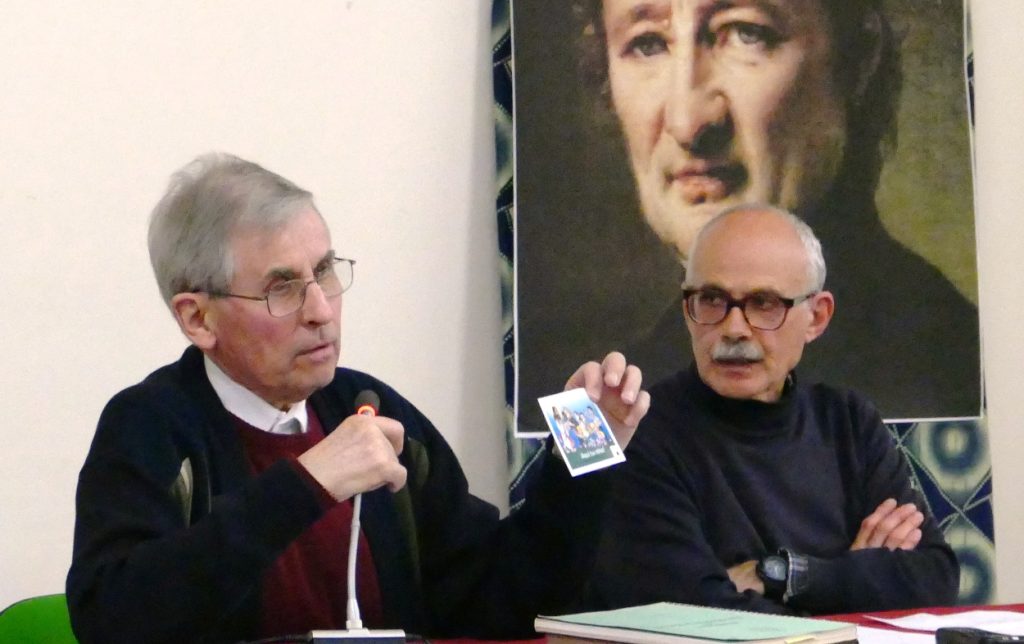 Bro. Pierre BERTHE is in charge of the secretariat and liaison with the different Provinces and Districts of the congregation.
A Mennaisian home and a correspondent in each country  
Bro. Dino emphasized how the opening of a Mennaisian Home, together with a place of prayer, devotion to the Father, and presentation of documents on Father de la Mennais, is important in each of the countries where the Mennaisian Family is present.
A correspondent per country is invited to surround himself with a team.
Images and tools of presentation of the Father are being studied, just as a children's prayer to Jean-Marie de la Mennais is being broadcast.
Two files are being studied  
The cure of Josette Poulain, 5 years old, in Combourg, in the 1950s
The first objective of the postulation is the opening of the second phase of the trial of the Diocesan Curia of Rennes.
A letter was sent to the Archbishop asking him to officially open it. A list of witnesses who will be called to court to testify about Josette Poulain's healing has been established.
A set of questions has been prepared which will have to be completed by the court itself.
The Postulator is in contact with the leaders of the Congregation for the Causes of Saints in order to follow the official procedures as prescribed by the recent official documents.
The Vice-Postulator in France, Brother Michel Bouvais, will have to inform the witnesses who will be called to the trial, to give the official list to the court, to collect the written depositions on this case and to keep a permanent contact with the court of Rennes and – if possible – with the bishop.
A second possible file. If the cause is not recognized, the case of the cure of Enzo Carollo, of Argentina, will be presented once again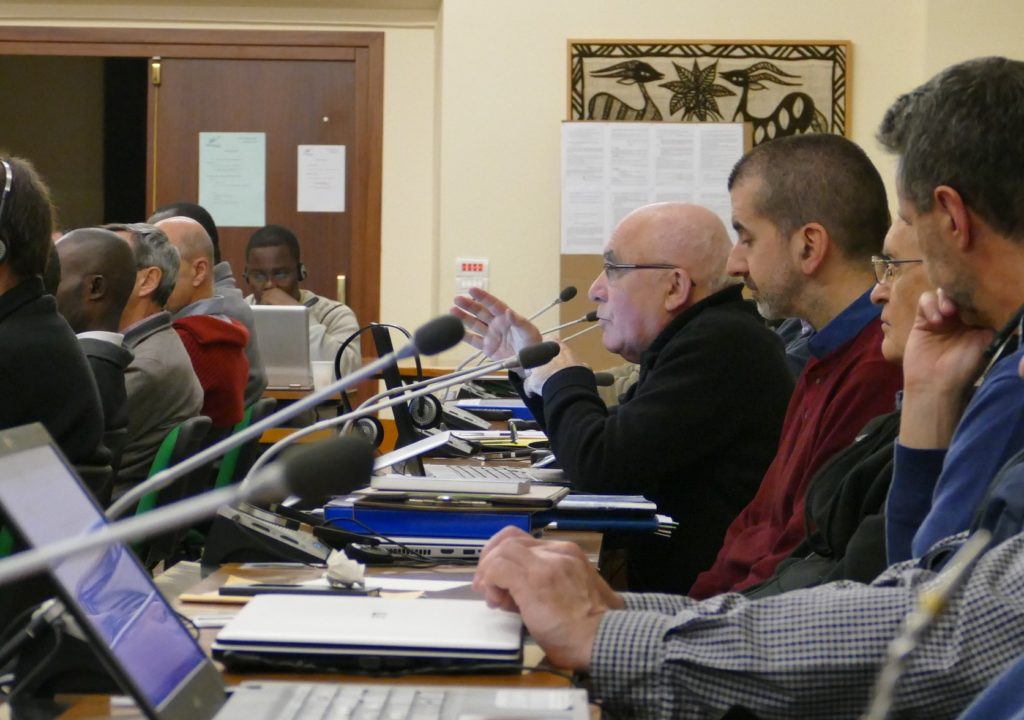 The next steps in the Cause are as follows:
+ Collection of testimonies by the Diocesan Curia of Rennes about the cure of Josette Poulain
+ Writing of the POSITIO, that is to say, of the official document presented to submit the case to the Congregation for the Cause of Saints in Rome.
+ Decision of the Committee of 5 doctors
+ Decision of the theological commission
+ Final decision of the Pope