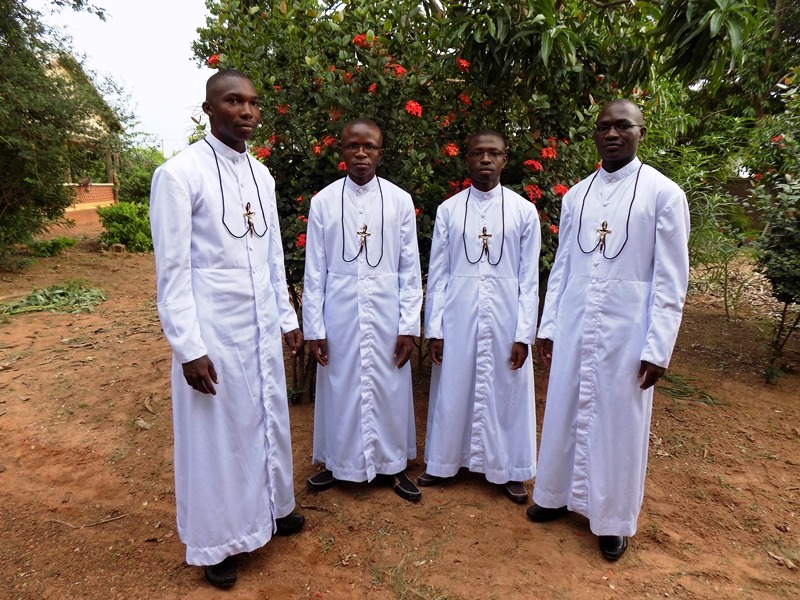 La première profession des 4 novices congolais,  FF. Donatien, Gracia, Patrick et Camille s'est déroulée le mardi 5 septembre à  la paroisse Saint Paul de Dapaong, Togo, en présence de nos deux Frères Visiteurs, F. Pascal et F. Jean de la Croix.
It was preceded by a retreat that marked the end of the Novitiate year. It started on the  21st and ended on the 28th August at the monastery of Dzogbégan, Togo. The profession was honored by the presence of numerous parishioners, the Brothers of Togo-Benin and also some Sisters from the  Diocese.
The young professed Brothers were indeed spiritually supported !
 The official entry of the New group of Novices was celebrated on Thursday, 7th September. Before that, the Novices had their retreat at Sadori. It went on well in spite of the demonstrations that disrupt the country.