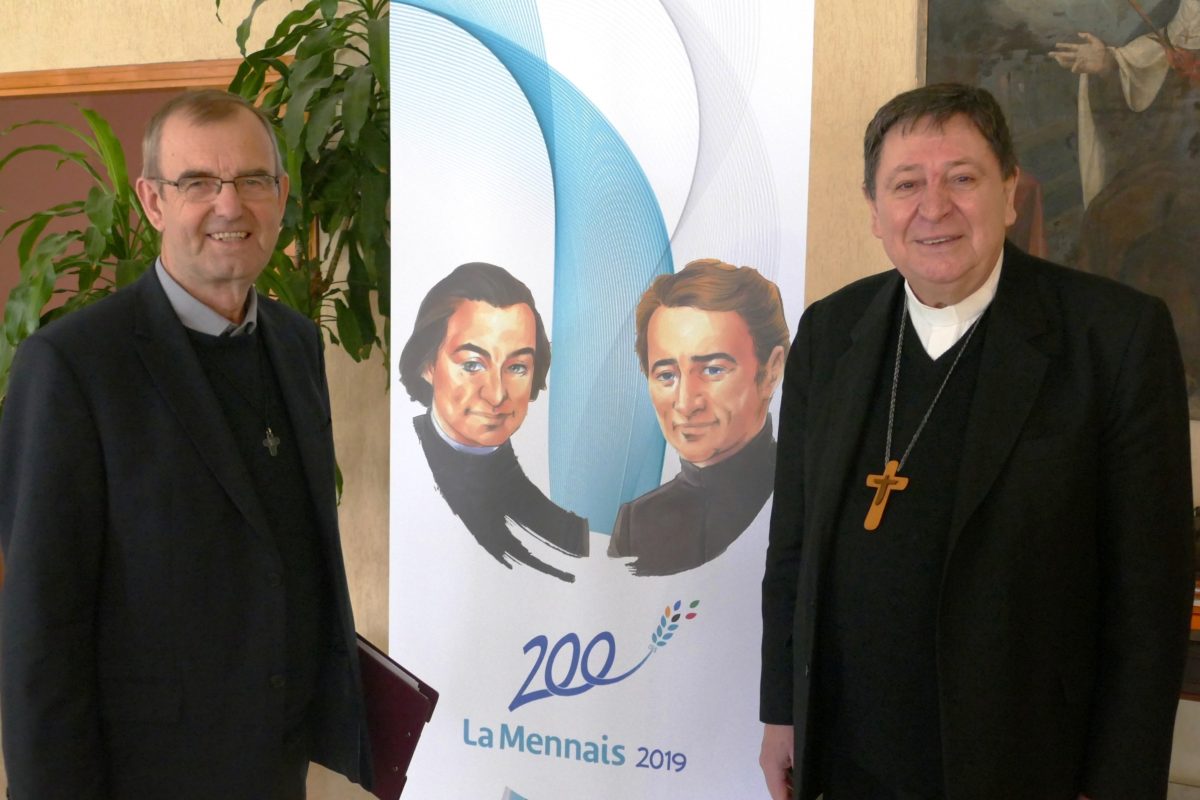 Welcomed by Bro. Yannick Houssay, Superior General, Cardinal JOAO BRAZ DE AVIZ, intervened before the Capitulants this Saturday, March 10th.
Of Brazilian origin, Cardinal is Prefect of the Congregation for Institutes of Consecrated Life and Societies of Apostolic Life, since 2011.
Here, we present some points extracted from his intervention.
+ "We are living a moment of necessary reform of the Church. "
+ "Let us embrace the future with hope: we know difficulties of all kinds in religious life, but the Lord is with us. We must not fear."
+ "The hope of the consecrated life is not based on quantity or works. We must have confidence in what seemed impossible. It is not the grandeur of our structures and the number of works that is important, but the deep union with the Lord living with us. "
+ "One does not start being Christian from an idea, but through an event and a person. This passion for Christ must be lived with joy."
+ "We must renew the meaning of fraternal life in community. The sense of brotherhood must come back among us. Our community must be a trusted home, a family where we feel good."
+ "We live in new contexts about international realities and inter-congregations."
+ It must also translate into in the use of a synodal method, by working more together, with more dialogue, by changing our male-female relationships too – "When one or the other becomes a danger to the another, something is not right " – in our ways of living authority."
+ "It is important for the Brothers to revitalize the profound meaning of the Brother's charism."
+ "It is up to us to listen, to welcome, to suffer with, to walk with. It is a conversion of mentality in our functioning."
+ Question during the exchange: What are the elements of stability for religious life in our "liquid" world?
"Three points: Follow Jesus as a disciple, follow with authenticity our founders, dialogue with the culture of the present."