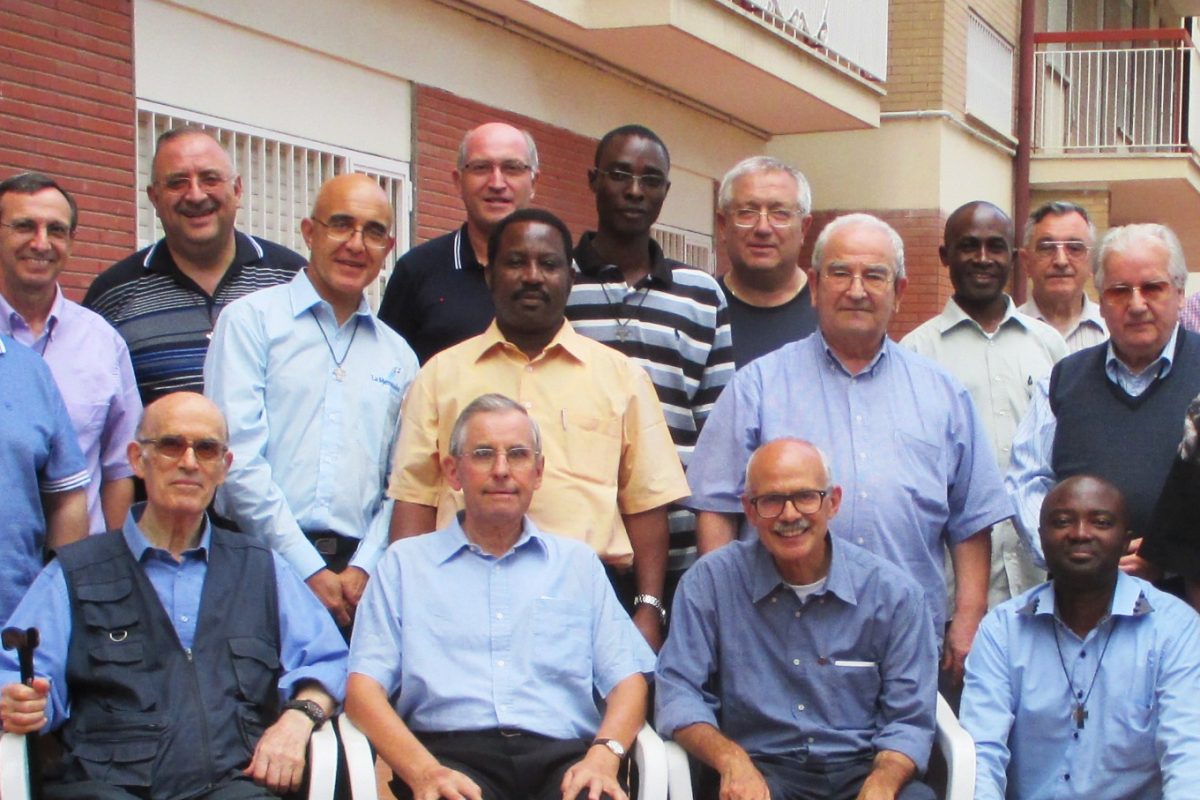 The Brothers of Italy gathered together with the international community of Casa Generalizia and the General Council of the Congregation. (2016)
Something new for the Brothers of Italy! The General Council of the Congregation, after exchanges with the Council of the Province of St. John the Baptist and the Brothers of Italy, decided to unite the 3 Italian communities into a Delegation under the direct responsibility of the General Council with effect from 1st  July.
The Brother of Sant ' Ivo, San Giuseppe of Castelgandolfo and of the Casa Generalizia will continue to support themselves through periodic meetings.
The Brothers of Italian origin are: Bros. Eugenio MANONI, Mario FORINO, Marcello SIMEONI, Franco GRAZIOSI, Pietro ARESTI, Renzo COPPETTI and Dino DE CAROLIS. Bro Jean MALO, Frenchman, is linked to the community of Castelgandolfo.
Together they will seek ways for the future which God will inspire them.
The Brothers of Italy are grateful to the Province Saint John the Baptist, which has provided much appreciated support during the 13 years during which the Community and School of Sant 'Ivo and the Community of Castelgandolfo were part of the Province.
Currently a new stage opens up to them. They entrust themselves to the prayer of the whole Congregation.
A history of the Brothers of Italy will be presented in La Mennais Magazine issue of October.