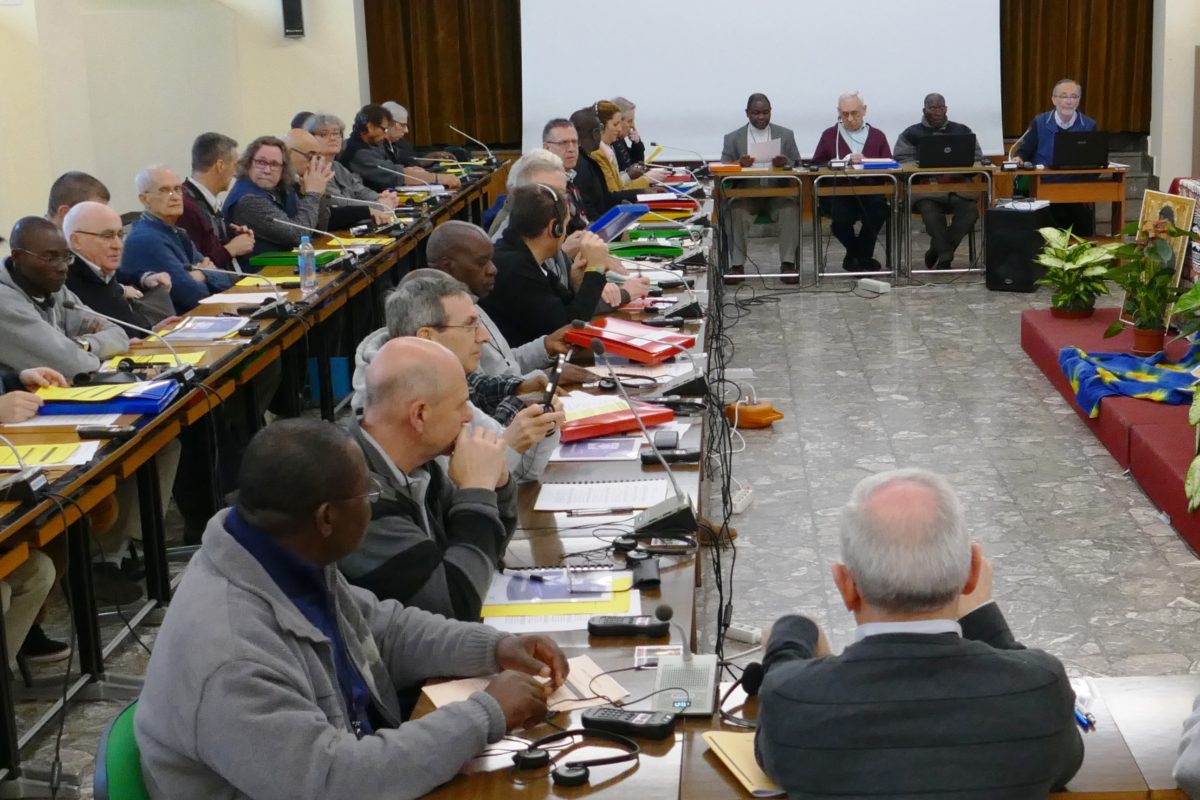 The 'Veni Creator' song set the tone for the Chapter. Come, Holy Spirit!
And trust in Mary, too. "Let us put this Chapter into her hands. May she be there to speak to the heart and guide us! "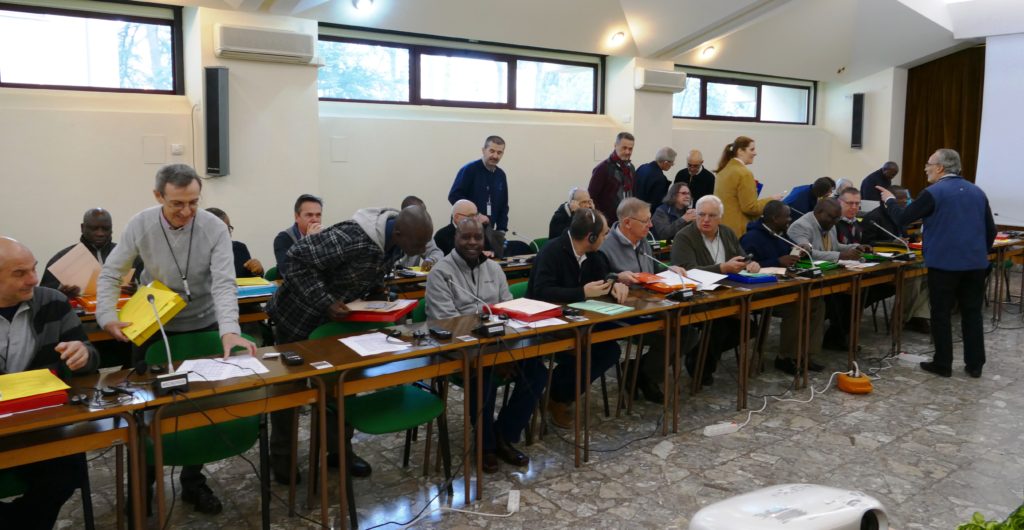 A first!  "We have chosen to welcome lay people with us from the beginning of the Chapter: it's the first time," commented Bro. Yannick, during his speech at the opening of the Chapter. "It does not take away from the Capitulants' responsibilities, but it cannot be done now without considering the whole of the Mennaisian Family."
Bro. Yannick read the numbers of the Rule of Life that relate to the Chapter, then an official opening vote confirmed the unanimous agreement of 41 voters for this Chapter to be held.
The electronic voting unanimously confirmed the opening of the Chapter with 41 votes out of 41 voters.