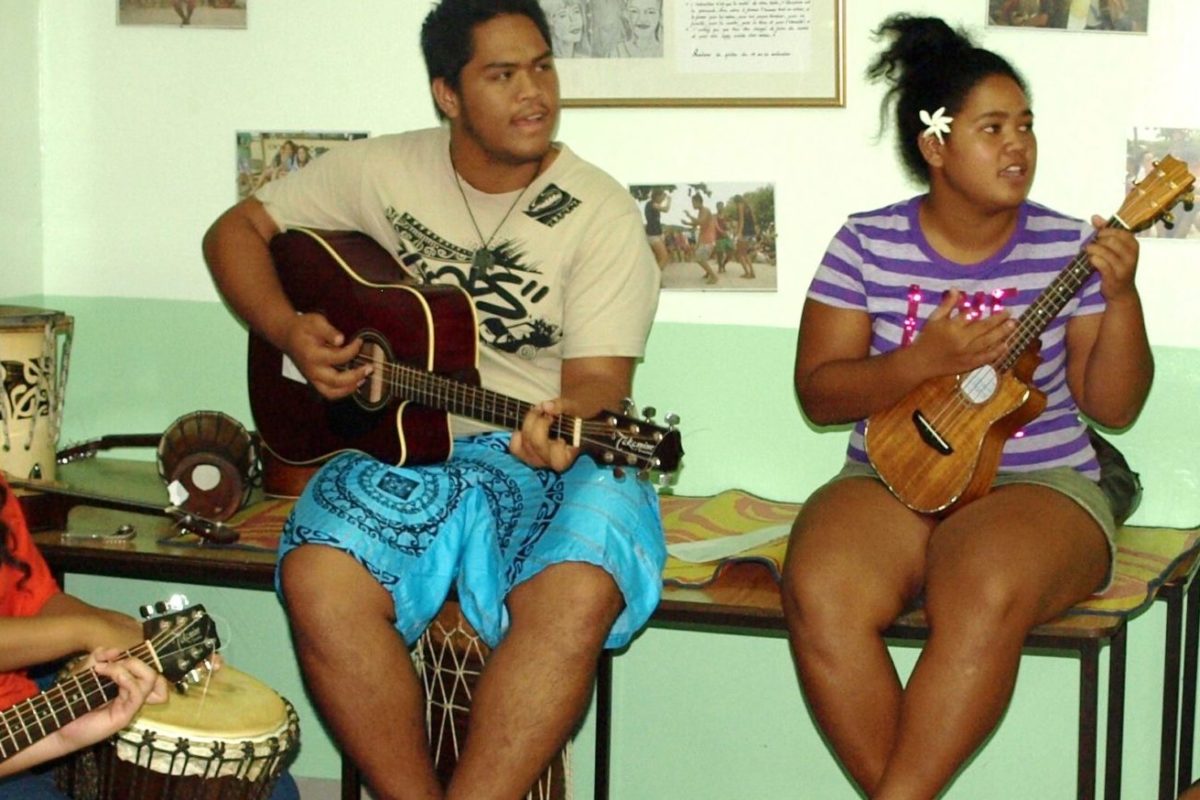 News from the Communities and Schools of Tahiti and the Marquesas. Overview with Bro Yvon Deniaud, Brother Vistor of St Pierre Chanel District.
"In February I stayed in Taiohae (Nuku Hiva) in the Marquesas, said Bro Yvon Deniaud, Brother Visitor. My time was divided between Saint-Joseph Elementary School and Saint-Athanase Agriculture Secondary School, from the fourth to the final year. Both sites had not known the Covid 19.
The same is true in Tahiti.
In Tahiti, I regularly visit Putiaoro Kindergarten and Farimaata Primary Schools.
I am in good good contact with the Director and the Assistant Director.
I took part in the Friday noon Mass at La Mennais Secondary School and I had regular contacts with the Headteacher and the Director of Pastoral Ministry
We are close to Saint-Hilaire School.
I gave Philosophy classes as a replacement, at the Sacred Heart School of Taravao, on Thursday morning (4 hours).
Neither Kindergarten nor Primary School, nor the Secondary School had been affected by the epidemic, with a few exceptions.
I also provided adult Bible training on Monday afternoon in Taravao, on Thursday evening in St-Hilaire and on Friday evening at the Presbytery of the Cathedral.
St Pierre Chanel District is composed of three Communities.
Francis of Assisi Community: Bros Xavier FROGIER, Superior and Director of the Foyer des Iles, part-time Supervisor at La Mennais, Gilles LE GOFF, passes through Primary Schools for catechesis and prepares numerous documents for teachers, André DESILLES, recently was operated on one hip, who takes care of catechesis at La Mennais Secondary School, Maxime CHAN takes care of various activities in the social field.
Saint-Hilaire Community: Bros Henri ALANOU, Superior is mainly responsible for the cooking and maintenance of the property. He is readily at the service of the Brothers of the Marquesas. We are in the same community.
Taiohae Community: Bros Francis CAILLET, Superior, Omer CHOUAN, in charge of Anaho house. It will be the Center of a project related to the FSCF for the weekends. And, of course, Bro Rémy QUINTON, Headmaster of Saint-Athanase Agriculture School.
Mention should also be made of a Community of Lay people promoting the Mennaisian spirit at Paea. They are oriented towards the animation of leisure: after-school time and holiday camps.
For the moment the District retains its autonomy, despite the small number of Brothers, continued Bro Yvon. We  hope for new vocations.
We have a monthly prayer with the Laity and Brothers for vocations. A project inspired by the Jesuits, is just beginning to see the light of day among 18-25 years old».
On the occasion of the Consecrated life Day, a report was made by Polynesia 1st. TV Channel. The program presenteds two religious, one of whom was Bro Xavier Frogier."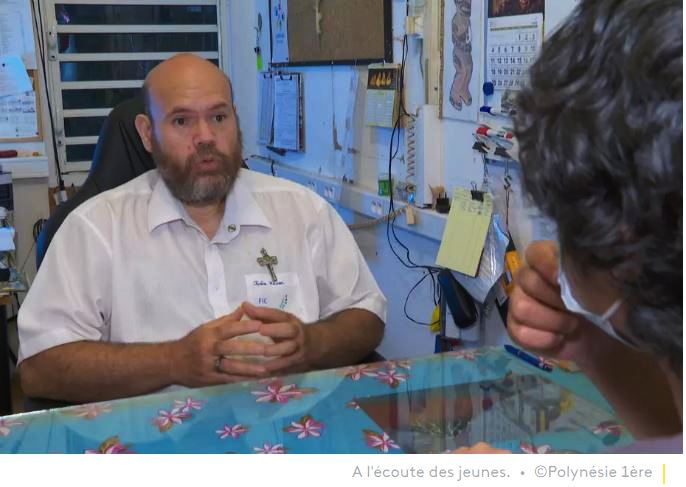 https://la1ere.francetvinfo.fr/polynesie/tahiti/vaimataarii-et-xavier-consacrent-leur-vie-a-dieu-et-aux-autres-924538.html