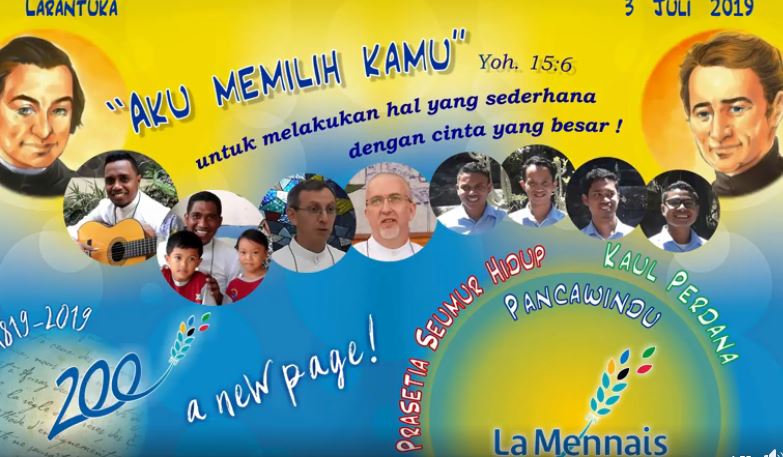 The 3rd July 2019 will remain a memorable moment in the life of the mission of the Brothers of Indonesia and of St François Xavier District.
On this day during the Eucharistic celebration presided over by the Bishop of Larantuka together with about fifteen concelebrants, Brothers Andreas Pito and Fransiscus Xaverius Gua Making made their perpetual vows before Brother Hervé Zamor, the Superior General.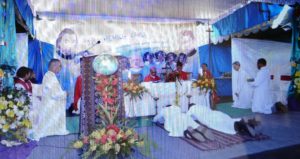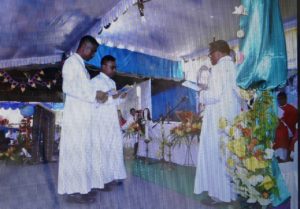 It was the first time, since the mission was founded 20 years ago, to have indigenous Brothers take perpetual Vows!
During the same liturgical celemony, 4 young Brothers – Brothers Adrianus, Fabrianus, Oswaldus, Zenobius- pronounced their first vows and Brothers Daniel Lefrère and Gildas Prigent celebrated their 40 years of religious life.
This celebration was also an opportunity for  St Francis Xavier District to open the bicentennial year of the Congregation.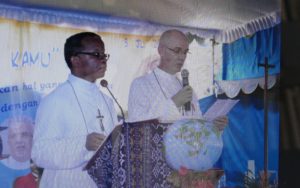 The celebration was held at the SDK La Mennais school's sports field with the participation of more than 300 people, including many students from the school, their parents and school staff and La Pusat La Mennais.
The Eucharist was followed by a time of entertainment by the students of the school and the Aspirants  or the young men in the pre-postulate and also there was a presentation of videos retracing the history of the mission of the Brothers in Indonesia and of the vocational paths of the two new perpetuants. And as it should be, the celebration continued with a meal shared by all the participants.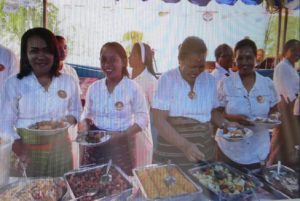 A beautiful moment in the life of the Congregation in Asia and we all hope for a promising future!
Bro Gildas Prigent