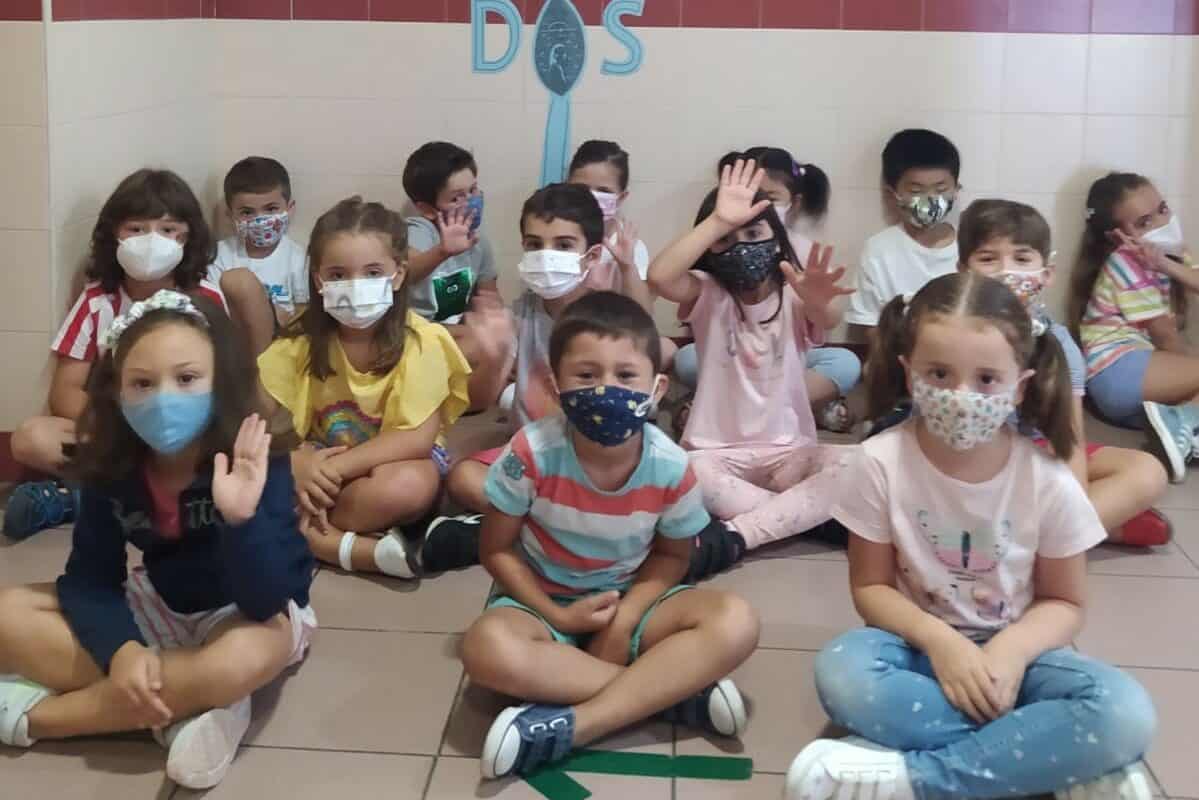 "We, the Children of Santa Maria Primary School of Portugalete…"
This is how the children addressed a Christmas message to Bro Hervé ZAMOR, Superior General.
It is addressed to all the Brothers and to the whole Mennaisian Family.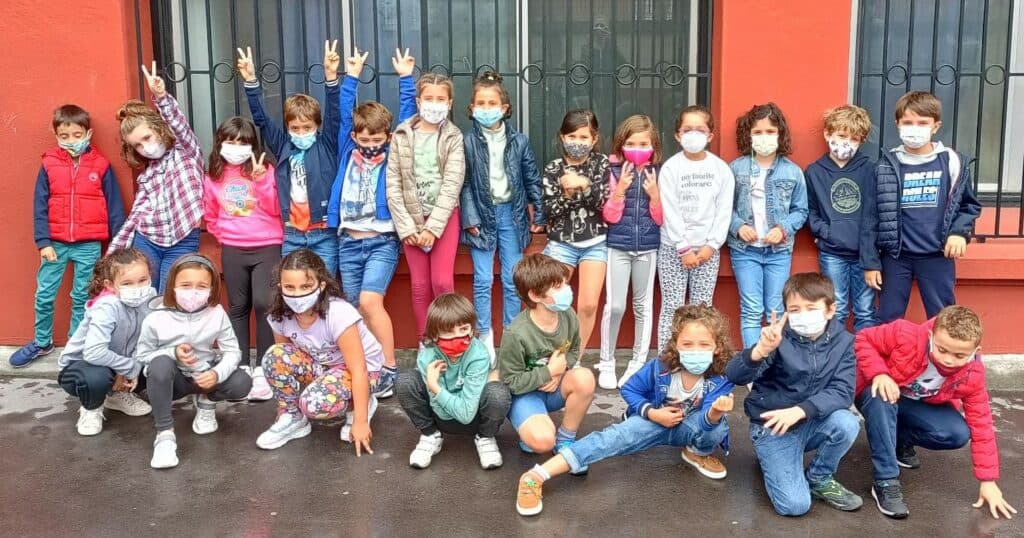 We are in Advent Season,
A time to prepare the Birthday of the Child Jesus,
A time to thank the people who have been with us during these difficult times.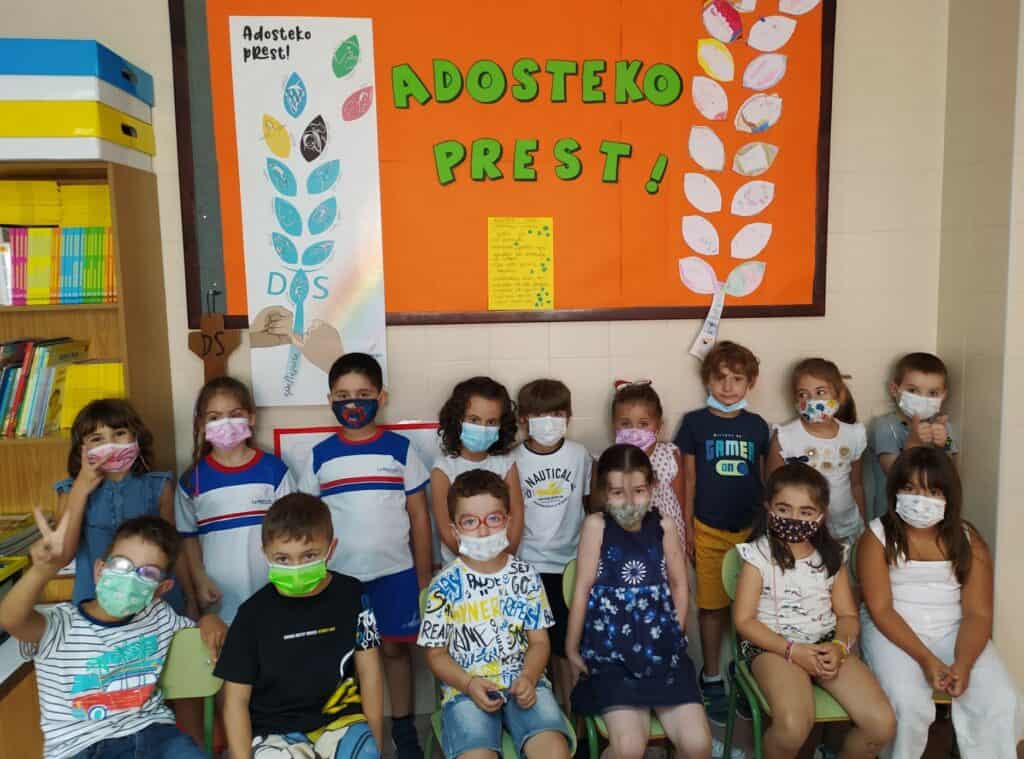 Therefore, we turn to you that,
you may reach out to all the Brothers and the Great Mennaisian Family,
which is all over the World,
and to express our greatest THANKS for making our Schools places of Encounter,
Fraternity and Hope.
We wish you A Merry Christmas from Portugalete!"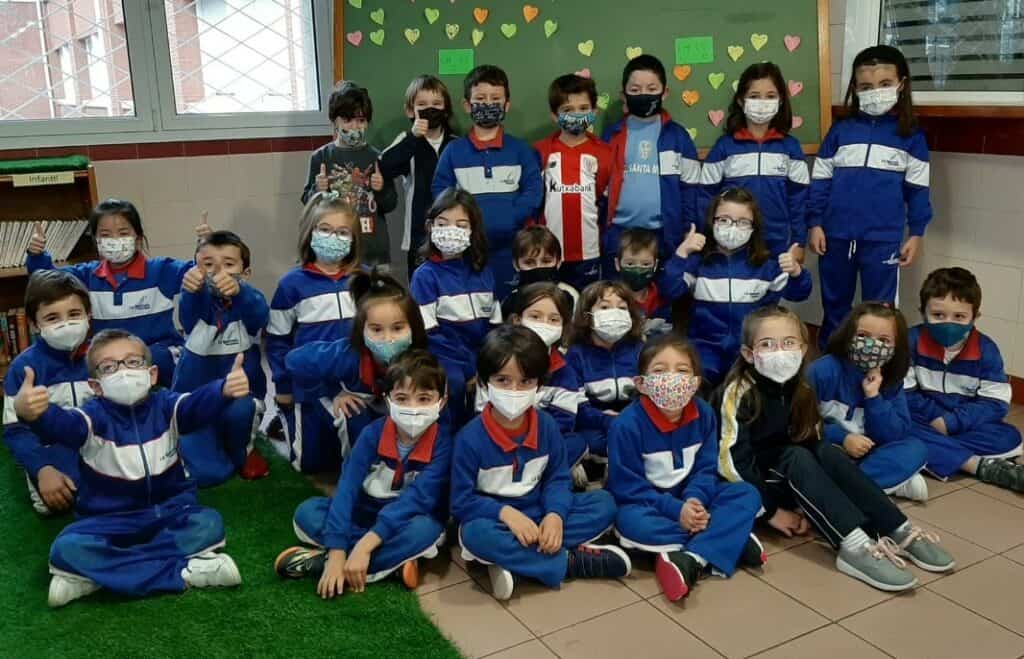 Children in the first cycle of Santa María Primary School of Portugalete. Message from Jone Albizu, Primary Coordinator.
Bro Hervé Zamor warmly thanked the children:
"Thank you for this message full of simplicity and fullness!"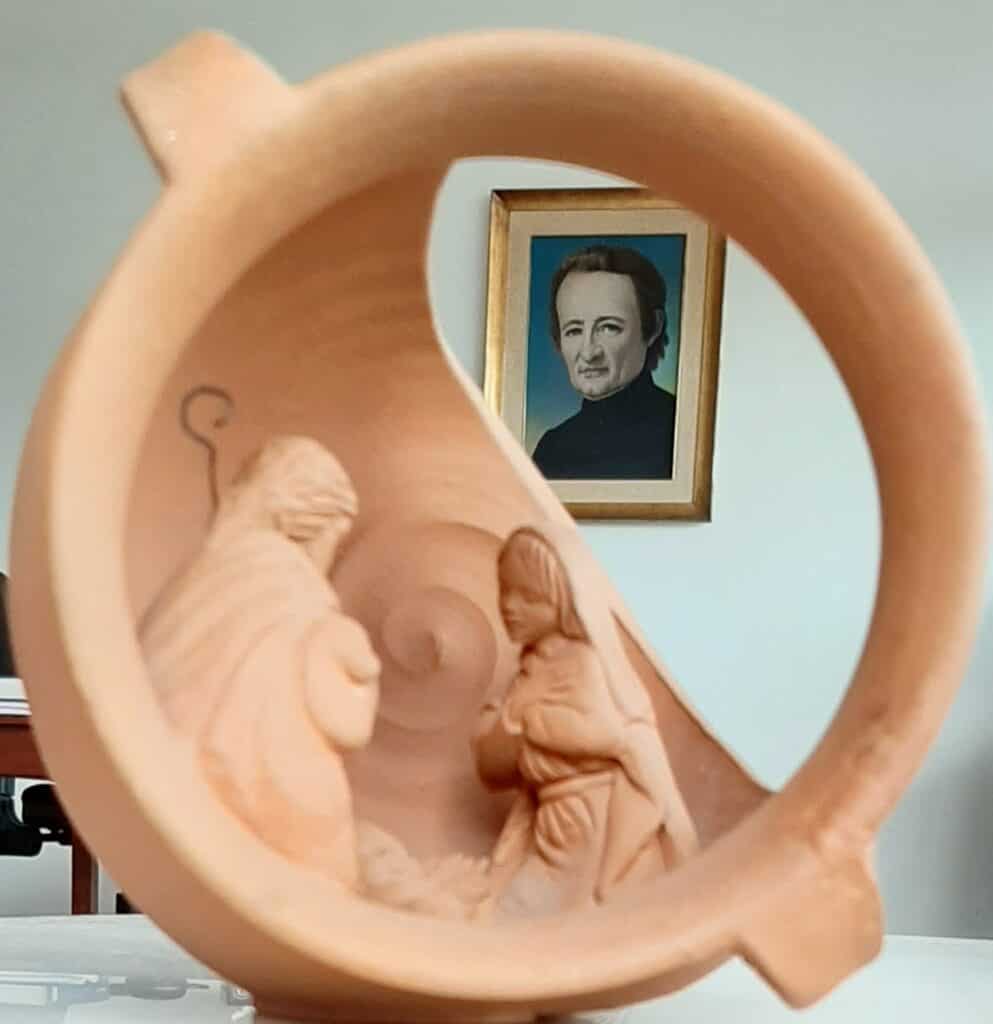 Picture : H. Guillermo Dávila
Pandemic. Greetings and Thanks to Engaged Education Teams

This message from the children is an opportunity to highlight, especially during these two years of pandemic, the even stronger involvement of the Educational teams of 200 Schools and Educational centers of La Mennais in the 26 Countries where it is at work.
The 8,000 Teachers and Staff, who work with families, have been able to respond and to cope as much as possible with multiple initiatives.
We salute all these realities present and lived in every School, Holiday centres, Educational activities, of La Mennais teams… by Children, Youth, Parents, Staff, Teachers and Brothers.