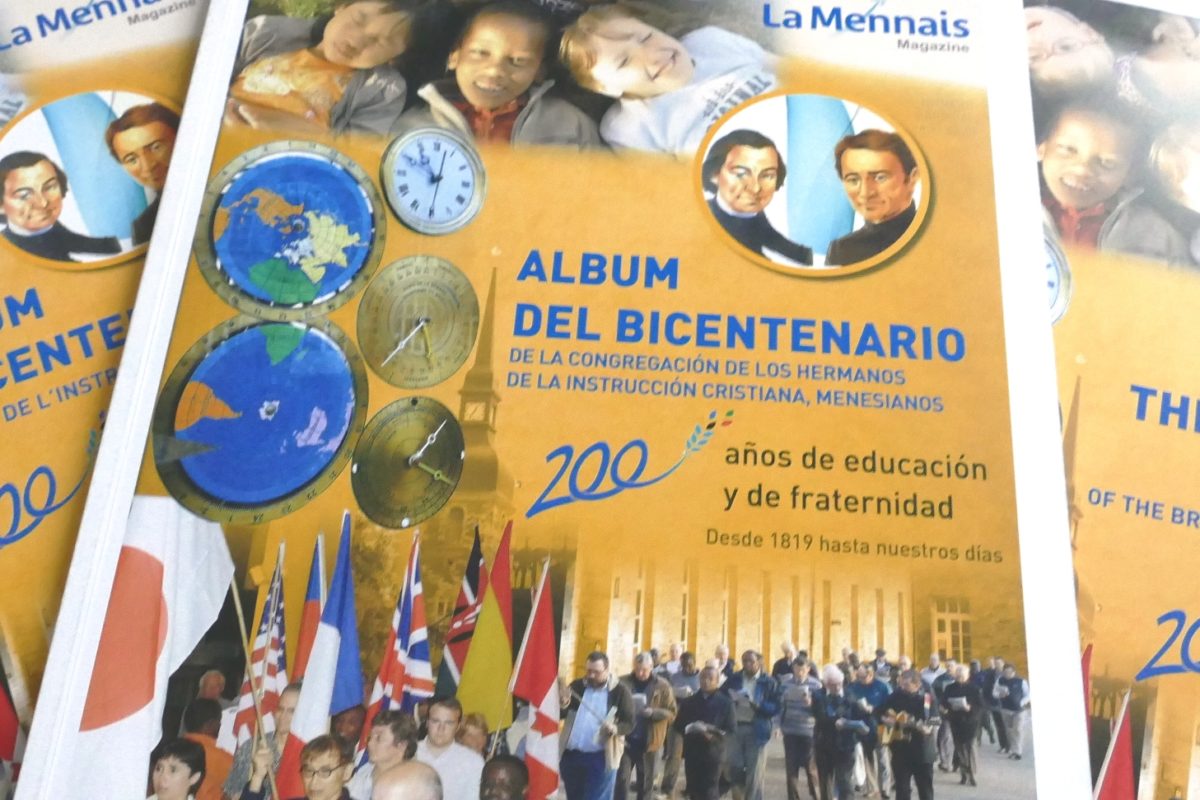 Would you get acquainted with the holy Catechist of the slaves, the 3 Brothers Morin, a Brother who turned into a commercial traveller, the faces of the young Brothers today in Indonesia, Uganda, Haiti, Congo RDC, Rwanda, Togo …
Did you know that the 1st School founded by Father Deshayes was not in Brittany?
The Brothers taught in big cities of France outside Brittany: which ones?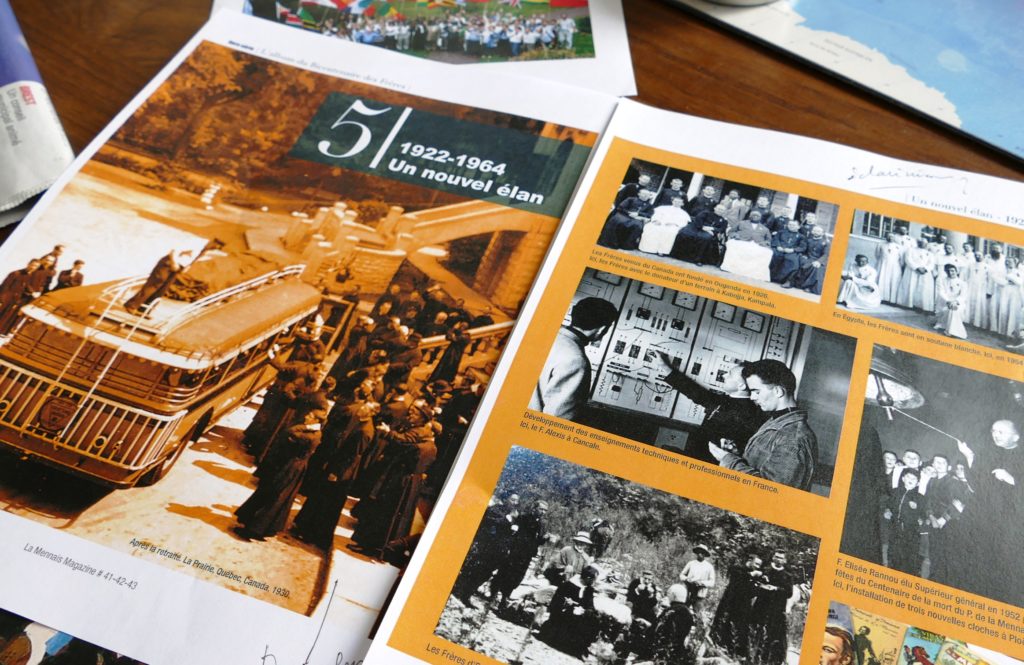 1903 was considered a watershed year about the foundations: why?
290 Brothers were mobilised during the war 1914-1918 and 30 were killed.
In 40 years, from 1921 till 1960, the number of Brothers doubled, passing from 1 068 to 2 182.
It is the 1st time that such an Album is realised to tell in a single document 200 years of the history of the Brothers. This is made within the framework of one N ° Special of La Mennais Magazine.
Until now publications presented such or such historical sequence or events linked to a country, but a consumer Album for all was missing.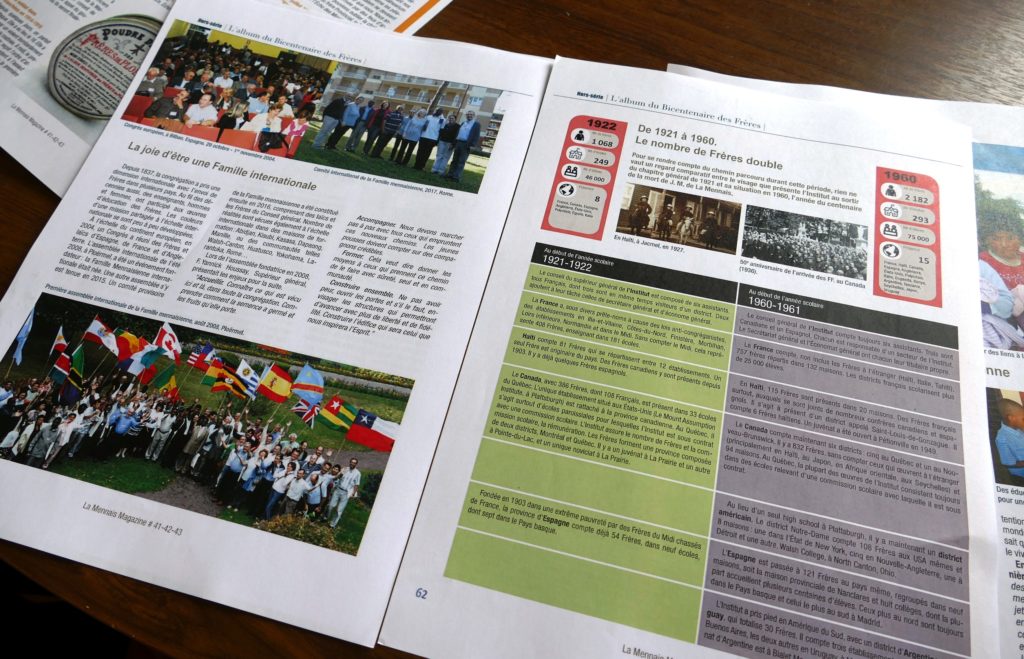 The choice was to give the priority to narratives, to men, to stories while telling the great Story.
This one is embodied by the adventure of 4 700 Brothers – 7 000 Brothers belonged to the Congregation  with those who left it – and 1 000 schools and Educational works founded during 200 years in 37 countries.
It is an International Album which sticks on the realities of the history, on the unexpected evolutions, on the exceptional circumstances …
A questioning Album which shows, tells, invites to go farther
The album was designed in 6 months, from last November to April, 2019.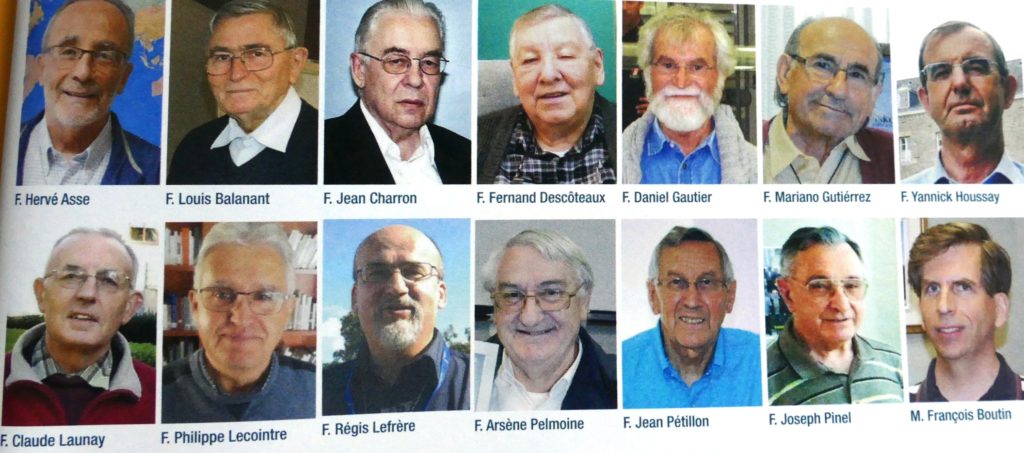 An international team of 15 collaborators was ready to get down to work with the cooperation of 60 contacts on 5 continents
It is at the same time an Album Memory, a family album
And a document which accompanies a momentum and a breath which continue actively today:
The International Menaisian Educational Network is present in 26 countries on 5 continents. It federates 200 Schools and educational Centres with the cooperation of 10 000 collaborators among whom 760 Brothers of Christian Instruction at the service of 120 000 young people.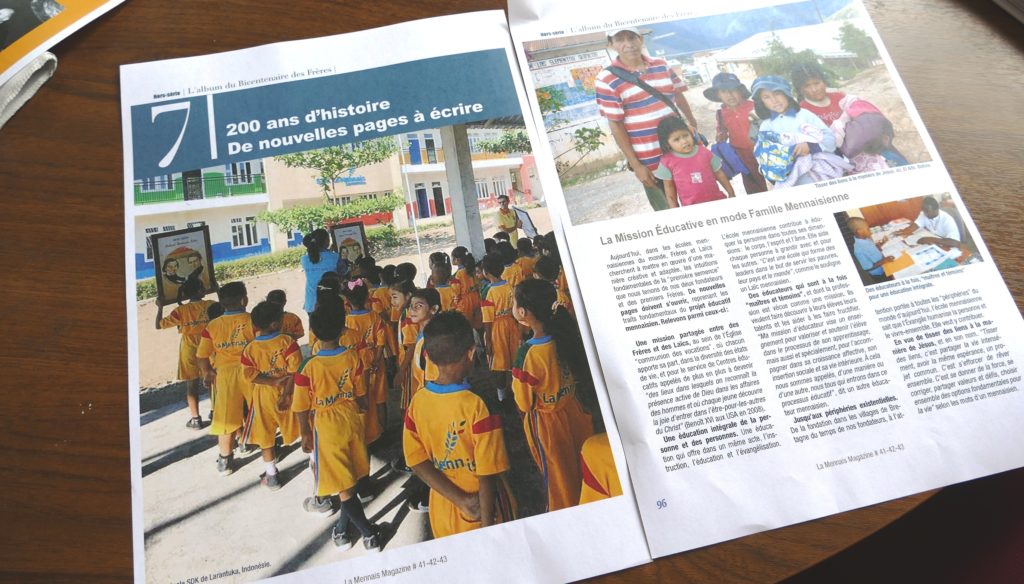 Contents
7 parts mark out the Album
– On the steps of both Founders (1816-1824)
– In the time of Father de La Mennais (1824-1860)
– Strengthening and expansion (1860-1880)
– The shock of the trials (1880-1922)
– A new momentum (1922-1964)
– Between society crisis and opening to the world (1964-2019)
– 200 years of history: new pages to be written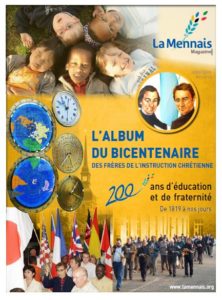 Practically speaking
The album of the Bicentenary is realised within the framework of one special issue of La Mennais Magazine. It is made of 112 pages and 400 photos.
It is realised in 3 versions: 1 version in French, 1 version in English and 1 version in Spanish.
It is directed to families, young people, educational teams and staffs, administrators and decision makers…
It is available in any Secretariat Office of Districts or Provinces